The Adel Public Libraries' Build a Better World Summer Reading Program starts soon.
The library is excited to host Blank Park Zoo at our Kick off programs in June.
Last year over 700 people participated in our programs and read over 10,000 hours!
Ms. Paula and Ms. Michelle are busily planning all kinds of exciting events and activities for each of the four age groups; babies, kids, teenagers, and adults.
Sign-ups for all Summer Reading programs begin on May 31st!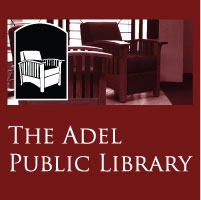 Adel Public Library
303 S. 10th Street
Adel, Iowa 50003
Phone: 515-993-3512
Website: www.Adel Public Library
Facebook: AdelPublicLibrary
Library Hours:
Mondays and Fridays, 10 a.m. to 5 p.m.
Tuesdays through Thursdays, 10 a.m. to 7 p.m.
Saturdays, 10 a.m. to 1:30 p.m.