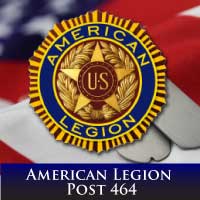 Adel American Legion Post 464:
The Adel American Legion Post 464 would like to extend and invitation to everyone to attend the Memorial Day Ceremony at Adel Oakdale Cemetery Monday, May 29th, starting at 9:00 a.m.
This day is our opportunity to give thanks to the heroes that died and the loved ones left behind to make sure that their sacrifices are remembered and that their service to this nation always be honored.
Please bring a lawn chair, since seating is limited. Incase of inclement weather the ceremony will be held at the old Adel Middle School gym, 215 N. 11th Street.
American Legion
Post 464
119 N. 9th. Street
Adel, Iowa 50003
Phone: (515) 993-4080
Facebook: facebook.com/americanlegionpost464