Courtesy of Adel Public Library:
Each week the Adel Public Library will have weekly programs for toddlers and preschoolers:
Wee Sing every Monday and Thursday
Wee Read every Tuesday and Wednesday.
Fall programs begin on Monday, September 11th and each of these programs meet in the story time room at 10:30 am.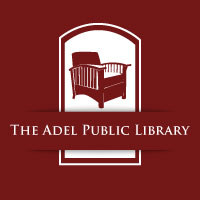 Adel Public Library
303 S. 10th Street • Adel, Iowa 50003
Phone: 515-993-3512
Website: www.Adel Public Library
Facebook: AdelPublicLibrary
Library Hours:
Mondays and Fridays, 10 a.m. to 5 p.m.
Tuesdays through Thursdays, 10 a.m. to 7 p.m.
Saturdays, 10 a.m. to 1:30 p.m.