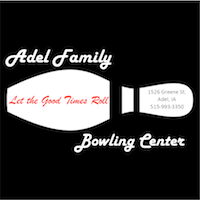 Courtesy of the Adel Family Fun Center:
We are giving away FREE bowling for an entire year to 2 lucky winners! 1 youth (under 18) and 1 adult (19+).
All you have to do is come in during the month of May and bowl a game!
For every game bowled it's an entry into the drawing!
Visit www.affcbowl.com/free-bowling for all the details!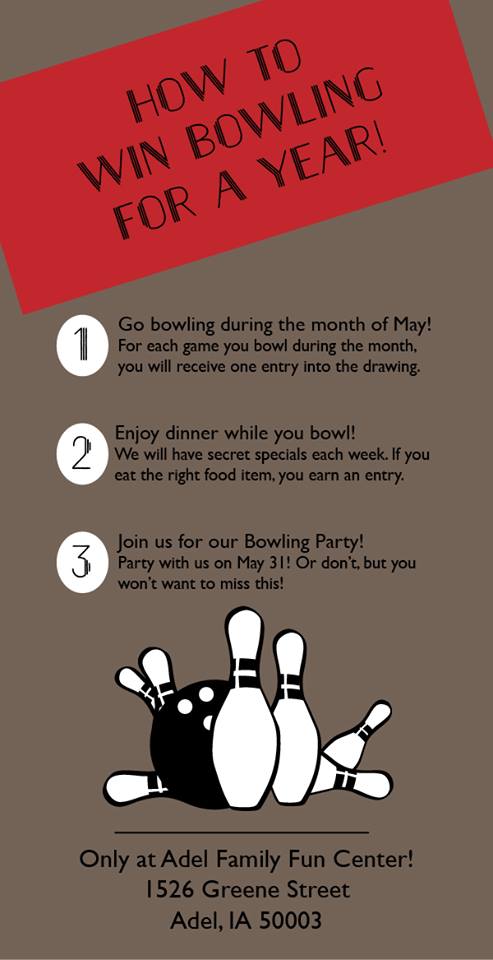 Contact Bryce Smith at 993-3350 or stop in for more information.
Adel Family Fun Center
1526 Greene St
Adel, IA 50003
Phone: 515-993-3350
Facebook: facebook.com/affcbowl?fref=ts