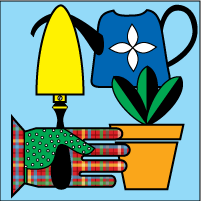 Courtesy of Adel Parks and Recreation
The Adel Community Garden opened April 1st, so let's get ready to go green!
If you signed up for a Adel Community Garden plot, now is the time to claim your space.
Come to the field next to Harvey's Greenhouses at 11:30am on Saturday, April 9th.
Snacks will be provided.
To find out more about the Adel Community Garden and meetings, contact Nick Schenck at (515) 993-4525!
Nick Schenck
Parks & Rec Director
City of Adel
Email: nschenck@adeliowa.org
Website: www.adeliowa.org
Phone: (515) 993-4525