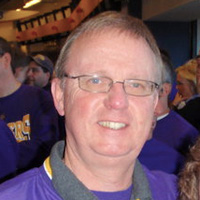 Newly appointed District Judge Randy V. Hefner of Adel will take his oath of office at 3 pm January 27th, at the Dallas County Courthouse.
Mr. Hefner was a lawyer at the Hefner and Bergkamp Law Firm when Governor Chet Culver appointed him to the bench in December 2010.
Randy Hefner will serve as a judge in Judicial District 5A, which is part of a 16-county region in south-central Iowa.
As a result, attorneys Jamie Bergkamp and Matt Hemphill purchased Hefner's law office which will remain in Adel as Bergkamp & Hemphill.
Congratulations to Judge Randy Hefner and the Bergkamp & Hemphill Law Office!
Bergkamp & Hemphill, PC
218 South 9th Street
Adel, Iowa 50003
Phone: (515) 993-1000
Website: www.adellaw.com