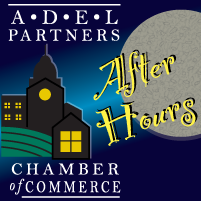 Courtesy of Adel Partners Chamber of Commerce
Adel Flowers & Gifts, along with Harvey's Greenhouse & Garden Center, hosts Adel Partners After Hours Friday, March 18th from 5-7pm.
We invite you to join us for a touch of the tropics, after-all, it's 5 o'clock somewhere so dare to wear your flip flops!
This event is open to the community and promises to be a great social event, perfect for networking. We hope to see you there!
Adel Partners Chamber of Commerce
301 S. 10th St. 
PO Box 73 
Adel, Iowa 50003 
Phone: (515) 993-5472
Website: www.adelpartners.org
Email: chamber@adelpartners.org