Community Calendar Events
[ November 30, -0001 12:00 am to February 9, 2013 3:00 pm. November 30, -0001 12:00 am to February 8, 2013 3:00 pm. ]
Adel and Dallas County memorabilia will be featured at  Antiques on Ninth (Cameo Rose Building)  from 10:00 a.m. - 3:00 p.m. this weekend.
February 8th - 9th
Other antiques and collectibles will also be on sale. Continue reading →
[ May 27, 2012; 8:30 am; 10:30 am; ]
Courtesy of Adel United Methodist Church
Memorial Day Service, Sunday, May 27th, 2012. 8:30 a.m. and 10:30 a.m.
Each year we recognize our brothers and sisters who have gone before us. And, too, we celebrate the gifts purchased for the church with memorial contributions.
Please join us for this recognition on May 27th at both of our worship services.
We also recognize and pray for the brave military personnel who have sacrificed the highest price while defending the people of their/our country. Continue reading →
[ May 1, 2012 8:00 am to May 31, 2012 5:30 pm. ]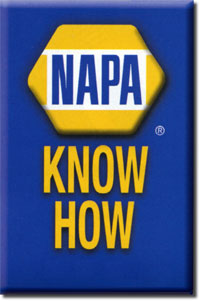 Courtesy of Adel Auto Parts:
Adel Auto Parts is running a Stop and Save up to $50 promotion.
Receive up to a $50 Visa Rebate Card by mail with qualifying brake purchases.
The savings don't stop there, a NAPA Professional 2 1/4 ton Service Jack is Half Price!
Come in for great savings on oil, batteries, mufflers, and much more.
Sale runs through May, 2012.
Available at your Adel and Perry NAPA stores. Continue reading →