Community Calendar Events
[ November 30, -0001 12:00 am to July 28, 2016 12:00 am. June 14, 2012; 7:00 pm; ]

2013 Dallas County IRCA/URA Rodeo/mutton busting 7:30 pm at the Dallas County Fairgrounds this June 14th and 15th. Continue reading →
[ November 30, -0001 12:00 am to February 9, 2013 3:00 pm. November 30, -0001 12:00 am to February 8, 2013 3:00 pm. ]
Adel and Dallas County memorabilia will be featured at  Antiques on Ninth (Cameo Rose Building)  from 10:00 a.m. - 3:00 p.m. this weekend.
February 8th - 9th
Other antiques and collectibles will also be on sale. Continue reading →
[ May 6, 2012; 1:00 pm to 4:30 pm. ]
Courtesy of Dallas County Iowa:
The "Ice Age Cometh" Series
Kuehn Conservation Area
Date: 5/06/2012
Time:  1:00-4:30pm
1st Annual Bemis Moraine "Buffalo Hunt" - Atlatl Throwing Competition
You're invited to travel back with the Dallas County Conservation to the days of the first people of North America, the Paleo-Indians.
The first session covers the archaeological history and science of the atlatl. In the second session participants will compete in two contests to test their skills of the hunt.
Registration is required for this program.
Continue reading →
[ May 1, 2012 8:00 am to May 31, 2012 5:30 pm. ]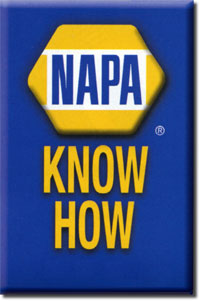 Courtesy of Adel Auto Parts:
Adel Auto Parts is running a Stop and Save up to $50 promotion.
Receive up to a $50 Visa Rebate Card by mail with qualifying brake purchases.
The savings don't stop there, a NAPA Professional 2 1/4 ton Service Jack is Half Price!
Come in for great savings on oil, batteries, mufflers, and much more.
Sale runs through May, 2012.
Available at your Adel and Perry NAPA stores. Continue reading →
[ May 6, 2012; 1:00 pm; ]
Courtesy of Keasey's Hideaway Lounge:
Keasey's Hideaway Lounge in Adel, invites you to their BBQ/Smoke Cook Off on Sunday, May 6, 2012.
BBQ or Smoke your favorite meat and bring it in to prove which is the best!
Tasting starts at 2:00 p.m.
1st, 2nd, and 3rd Place Prizes!
Be sure to RSVP on Facebook! Continue reading →