Community Calendar Events
[ April 30, 2012; 7:00 pm to 8:00 pm. ]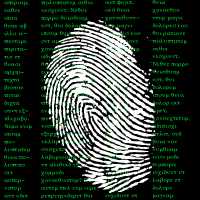 Courtesy of Adel Grace Lutheran Church:
The Adel Grace Lutheran Church is holding a workshop on Identity theft at the Adel Public Library. Monday, April 30th, 7:00 - 8:00 p.m.
Presented by Financial Associate Derek Sargent, this class is designed to help you:
Understand how identity theft can occur.
Get tips to protect yourself.
Know what steps to take if you should become a victim of identity theft.
Reservations are required to ensure enough workshop materials are... Continue reading →
[ April 22, 2012; 1:00 pm to 4:00 pm. ]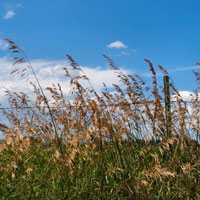 Courtesy of Dallas County Iowa:
Prairie Rescue
Kuehn Conservation Area
Date: 4/22/2012
Time: 1:00 p.m. - 4:00 p.m.
The Prairie Rescuers are gathering to rebuild the arbor in the Prairie Awakening arena at Kuehn this April.
You're invited to help reconstruct the Arbor to serve as a future classroom for all who come to the prairie to enjoy it's lessons. Continue reading →
[ April 7, 2012; 11:00 am; ]
Courtesy of Adel Community Garden:
Due to the great weather this year, the Community Garden Plot assignment date has been moved up to April 7th.
In case of rain or bad weather, the 14th will be the alternate date.
New this year, each plot stake will have an arrow in the direction of the plot it represents.
The garden will be open April 7th through October.
The garden will be tilled/fertilized for you, and ready to be planted!
For more information call 993-4525
P.S. Be sure to check out the garden website by visiting www.adelcommunitygarden.com Continue reading →
[ April 4, 2012; 10:15 am to 10:18 am. ]

The City of Adel will test the Tornado Sirens in coordination with the National Weather Service and Severe Weather Week, April 2nd - 6th.
On April 4th at 10:15 a.m., the Tornado Sirens will be tested for for 3 minutes.
In the event of severe weather the test will be postponed until Thursday April 5th... Continue reading →
[ April 15, 2012; 10:00 pm; ]
Courtesy of Dallas County Iowa:
Morel Madness!
Dallas County
Date: 4/15/2012 - 5/30/2012
Time: On Call Program
Cost: Free
Morel mushrooms are a rite of spring and Dallas County is a great place to go hunting.
Morel Madness is an on call program put on by the Dallas County Conservation Board. By registering for this program you will be notified by email when the mushrooms are up and the time and place to meet.
A naturalist will be on hand to discuss how to identify morels. Then the group will be turned loose to start hunting.
Be sure to bring buckets and bags for your hunting trip. Morels require a sharp eye and are not guaranteed! Space is limited.
Preregistration is required for this free program. Continue reading →
[ April 7, 2012; 1:00 pm; ]

Courtesy of the Adel Public Library
The Adel Public Library has received funding from Humanities Iowa, a private, non-profit state affiliate of the National Endowment for the Humanities, to host a presentation called "Theodore Roosevelt: Rough Rider President" by Darrel Draper at approximately 1 p.m. on Saturday, April 7 in the Adel Public Library community room.
The program will follow the Annual Friends of the Library Luncheon which will begin at noon.
The doors will open at 11:30 a.m. Reservations can be made at the front desk or by calling the library at 993-3512. Deadline is Thursday, April 5.
The event is open to all Friends members and potential Friends members. Read the full article at the Adel Library website.
Continue reading →
[ April 13, 2012; 7:00 pm; April 14, 2012; 7:00 pm; April 15, 2012; 2:00 pm; ]

ADM Actors to Perform "Zombie Apocalypse".
Directed by Molly Longman, "Zombie Apocalypse" by Michael Soetaert will be presented by ADM students at the Adel High School.
Zombie Apocalypse is a modern fast paced comedy that takes place on a low budget "Zombie" movie set.
As the actors and crew try to determine who's dead and who's alive, throw in a love story and a few dance steps.
This promises to be a great show and one you don't want to miss! Continue reading →
[ April 28, 2012; 8:00 am to 4:00 pm. ]

Courtesy of the Dallas County ISU Extension Office
Iowa State University Extension & Outreach has planned a conference for child care professionals that will give them the tools they need in the areas of financial planning, indoor and outdoor materials and nutrition... Continue reading →