Community Calendar Events
[ March 20, 2012; 7:00 am to 8:00 am. ]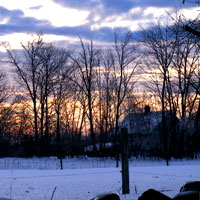 Courtesy of Dallas County Iowa:
Spring Equinox Celebration
Hanging Rock Park, Redfield
Date: 3/20/2012
Time: 7:00 a.m. - 8:00 a.m.
Cost: Free
Join the Dallas County Conservation Department as they celebrate the sun's appearance in the eastern horizon, rising over the equinox stone of Hanging Rock's clock.
Registration is required for this free program... Continue reading →
[ March 20, 2012; 10:00 am to 3:30 pm. ] Courtesy of Adel HomeCare Services, Inc.:
Catch the bus to Prairie Meadows on Tuesday, March 20th.
Enjoy a day of music, dancing, or other casino activities!
Arrive approx 10 a.m. and leave at 3:30 p.m.
Cost $10 per person round trip.
Call HomeCare Services, Inc. at least 24 hours in advance to reserve your spot.
For more information, call (515) 993-4531 Ext 1.
Open To The General Public – ADA Accessible. Continue reading →