Community Calendar Events
[ March 17, 2012; 12:00 pm to 1:00 pm. ]
Open Invitation to a St. Patrick's Lunch at SunnyBrook of Adel on Saturday, March 17th.
Come for a delicious meal of Corned Beef and Cabbage or Polish Sausage, Red Potatoes, Carrots and Desert.
Time: 12:00 p.m. - 1:00 p.m.
Cost: Free will donation for the Adel Food Pantry
Continue reading →
[ March 17, 2012; 7:00 am to 7:00 pm. ]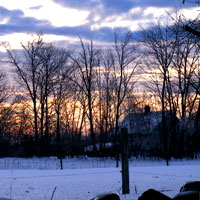 Courtesy of Dallas County Iowa:
Maple Syruping - Part 2 "Boiling Off" 
Kuehn Conservation Area, Earlham
Date: 3/17/2012
Time: 7:00 a.m. - 7:00 p.m.
Cost: Free
Join the Dallas County Conservation Department for this popular program, Boiling Off. Boiling off is the process of taking the collected sap and heat it until the excess water evaporates.
This long process has the most visible results near the end. Everyone is welcomed to stop by anytime that day to see and taste what's going on... Continue reading →