Community Calendar Events
[ November 30, -0001 12:00 am to April 23, 2015 7:00 pm. ]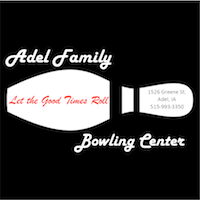 Courtesy of the Adel Family Fun Center:
Summer 9-Pin League at the Adel Family Fun Center.
Super fun and totally affordable!
Every Thursday evening at 7 pm for 10 weeks! 2 person teams for just $12 per week per person!
Happy Hour drink specials from 4-7 pm and 2-4-1s after league in Continue reading →
[ March 9, 2012 to March 10, 2012. ]
Courtesy of Church of the Brethren:
Children's Disaster Service (CDS), is a ministry of the Church of the Brethren that cares for children and families following disasters through the work of trained and certified volunteers.
The volunteer workshop offers training in care for children who have experienced disasters.
Hosted by local congregations, the workshops offers participants a taste of living conditions in disaster-affected areas as they sleep overnight in church facilities.
CDS training is open to anyone over 18 years old... Continue reading →