Community Calendar Events
[ November 30, -0001 12:00 am to April 23, 2015 7:00 pm. ]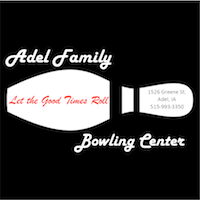 Courtesy of the Adel Family Fun Center:
Summer 9-Pin League at the Adel Family Fun Center.
Super fun and totally affordable!
Every Thursday evening at 7 pm for 10 weeks! 2 person teams for just $12 per week per person!
Happy Hour drink specials from 4-7 pm and 2-4-1s after league in Continue reading →
[ February 11, 2012; 8:00 am to 11:00 am. ]
Courtesy of Adel United Methodist Church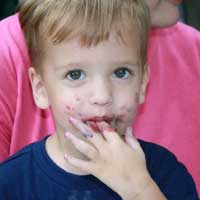 Isaac Martin Long Fundraiser Pancake Breakfast,  February 11, 2012 8:00 a.m. - 11:00 a.m. at the Adel Methodist Church.
Isaac Martin Long, or "Ike" as he likes to be called, is a 3 ½ year old rambunctious loving twin that has been diagnosed with a chronic lung disease, that may require a lung transplant.
He has a long list of other related complications that have left dozens of doctors perplexed, and unsure how to treat his situation.
It is Ike's fighting spirit and determination that keeps the Longs hopeful that with each new doctor, there is new information, that will assist them in improving the life, and health of their little boy.
If you are unable to attend, please go to Isaac's profile under community at www.Airoproject.com, to make an online donation.
[ February 11, 2012; 1:30 pm; ]

Courtesy of the Adel Public Library
Join Janet Westberg at the Adel library, as she presents "Gardening with Gourds: Growing & Drying" on Saturday, Feb. 11th at 1:30 p.m.
Janet, of Adel, has been growing gourds for 30 years and has unique insight on the subject.
Sign-up is required, call the library at 993-3512 or register at the front desk.
[ February 1, 2012 8:00 am to February 29, 2012 4:00 pm. ]
Courtesy of the Cedar Creek Animal Clinic
In support of National Dental Month, Adel's Cedar Creek Animal Clinic is offering a Free Dental Exam during the month of February.
Schedule your pet's exam today at our Adel office by calling 515-993-3410.
In addition to a Free exam, we are offering a discount on most dental products, including Greenies and CET products!
Did you know? ...
[ February 11, 2012; 1:00 pm; ]
Courtesy of Adel Parks and Recreation
This is a basketball shooting competition that is cosponsored by the Iowa Park and Recreation Association.
There are separate divisions for boys and girls. Age bracket is determined by the participant's age the day of the competition.
Participants will get 2 rounds to showcase their shooting skills from various 'spots' placed on the gym floor.
Each participant gets 60 seconds to shoot, and the total score of two rounds determines the ...