Community Calendar Events
[ February 8, 2012; 7:00 pm; ]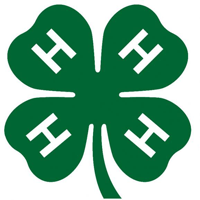 Courtesy of the Dallas County ISU Extension Office
Dallas County 4-H Livestock Judging Team To Hold Helping Hands Auction
Do you need help planting your garden, baling hay, planting flowers, mowing your lawn, breaking calves, clipping calves, raking leaves or anything else?
Mark your calendar for the Helping Hands Auction on Wednesday, February 8th at 7:00 p.m.
The auction will be held at the Community Building on the Dallas County Fairgrounds.
There will be...
[ February 1, 2012 8:00 am to February 29, 2012 4:00 pm. ]
Courtesy of the Cedar Creek Animal Clinic
In support of National Dental Month, Adel's Cedar Creek Animal Clinic is offering a Free Dental Exam during the month of February.
Schedule your pet's exam today at our Adel office by calling 515-993-3410.
In addition to a Free exam, we are offering a discount on most dental products, including Greenies and CET products!
Did you know? ...