Community Calendar Events
[ February 7, 2012; 7:00 am to 8:00 am. ]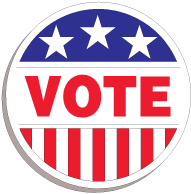 Courtesy of ADM School District:
Please Vote February 7th, 2012.
ADM Schools PPEL election for technology.
Polls open 7:00 a.m. to 8:00 p.m.
Minburn - United Methodist Church

Adel -  Adel Public Library

Desoto - City Hall
For more information:ppel.adm.k12.ia.us Continue reading →
[ February 1, 2012 8:00 am to February 29, 2012 4:00 pm. ]
Courtesy of the Cedar Creek Animal Clinic
In support of National Dental Month, Adel's Cedar Creek Animal Clinic is offering a Free Dental Exam during the month of February.
Schedule your pet's exam today at our Adel office by calling 515-993-3410.
In addition to a Free exam, we are offering a discount on most dental products, including Greenies and CET products!
Did you know? ...