Community Calendar Events
[ November 30, -0001 12:00 am to April 23, 2015 7:00 pm. ]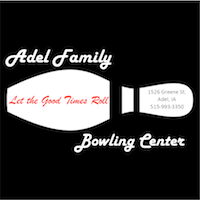 Courtesy of the Adel Family Fun Center:
Summer 9-Pin League at the Adel Family Fun Center.
Super fun and totally affordable!
Every Thursday evening at 7 pm for 10 weeks! 2 person teams for just $12 per week per person!
Happy Hour drink specials from 4-7 pm and 2-4-1s after league in Continue reading →
[ February 2, 2012; 2:00 pm; 6:00 pm; ]

Courtesy of the Adel Public Library
Did you get a new Kindle for Christmas and  would like to use it at the Adel Library?
The Adel Public Library is holding two classes on how to use WILBOR with their Kindle and Kindle Apps.
WILBOR (West/Central Iowa Libraries Building Online Resources) provides affordable access to downloadable audio books through public libraries.
Classes will be held Thursday, Feb. 2 nd. at 2:00 p.m. and 6:00 p.m. at the library.
Sign up is not required.
[ February 1, 2012 8:00 am to February 29, 2012 4:00 pm. ]
Courtesy of the Cedar Creek Animal Clinic
In support of National Dental Month, Adel's Cedar Creek Animal Clinic is offering a Free Dental Exam during the month of February.
Schedule your pet's exam today at our Adel office by calling 515-993-3410.
In addition to a Free exam, we are offering a discount on most dental products, including Greenies and CET products!
Did you know? ...