Community Calendar Events
[ November 30, -0001 12:00 am to May 1, 2018 12:00 pm. ]
Courtesy of Brenton Arboretum:
The Brenton Arboretum will host a Botanical Drawing Class on June 1, 2013 10:00 a.m. to 12:00 p.m.
Instructor Teena Case will display her illustrations of stunning detail, and you will learn how to begin an illustration and drawing techniques.
Work time in class will allow you all to receive individual Continue reading →
[ November 30, -0001 12:00 am to July 28, 2016 12:00 am. June 14, 2012; 7:00 pm; ]

2013 Dallas County IRCA/URA Rodeo/mutton busting 7:30 pm at the Dallas County Fairgrounds this June 14th and 15th. Continue reading →
[ November 30, -0001 12:00 am to February 8, 2013 3:00 pm. November 30, -0001 12:00 am to February 9, 2013 3:00 pm. ]
Adel and Dallas County memorabilia will be featured at  Antiques on Ninth (Cameo Rose Building)  from 10:00 a.m. - 3:00 p.m. this weekend.
February 8th - 9th
Other antiques and collectibles will also be on sale. Continue reading →
[ October 29, 2011; 5:30 pm to 7:30 pm. ]

Come out for great food and fellowship Saturday, October 29th at St. John's Parish Fall Steak Dinner in Adel.
The fall steak fry is open to the public and includes a  Silent Auction through 7 p.m. Dinner will be served from 5:30- 7:30pm.
The menu includes grilled Steak or Chicken Dinner with cheesy potatoes, green beans, rolls, salad bar and a drink.
Desserts available for purchase from W.O.W. Youth Group
$8.00 at the door.
Kid's Hot Dog Meal for $2.00.
All proceeds go to the building fund.
[ October 29, 2011; 4:00 pm to 11:00 pm. ]

Courtesy of Captain's Quarters:
Captain's Quarters in Adel is having a Costume Party October 29!
There will be a live band "North of Grand" playing outside on the street in front of Captain's Quarters 8 pm to 11 pm.
We will have drink specials all night:
$2 tall boys
$2 draws
$3 Monster Punch!
We will be giving prizes for Best Overall Costume, Best Couple, Scariest, and More!
If anyone wants more information, you can find us on facebook at "facebook.com/CaptainsQuartersAdel" or you can call the bar at 515 993-4417.
[ October 29, 2011; 2:00 am; ]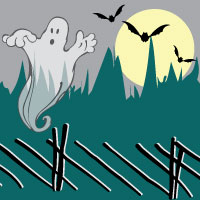 ADM Students will present the second annual SADD Haunted Forest October 29th.
The forest will located south of the Adel High School in the haunted trails that wind through the woods.
The funds support SADD projects that help students make smart choices.
A trip through the forest is $2 per person with hot chocolate at the end for .50.
[ October 28, 2011; 9:00 am to 4:00 pm. October 29, 2011; 10:00 am to 12:00 pm. ]

Courtesy of the Adel Public Library
It's the Adel Libraries First Tri-Fundraising Event - all sales taking place on Friday, Oct. 28 from 9 a.m. to 4 p.m.
The Friends of the Library Annual Bake Sale will be held in the library community room. Donations of baked goods as well as Fall produce and craft items will be greatly appreciated. Please bring items the day before the sale or from 8-9 a.m. the morning of the sale.
Also in the community room will be a Vintage Book Sale. An extensive collection of rare books has been given to the library and now we are offering them to you as part of our big three-part fundraiser.
Venture to the second floor, east wing, to our
[ October 3, 2011 9:00 am to October 29, 2011 3:00 pm. ]

October Deals!
Red tags will be $1.00 per item.
Grey tags will be 50% off
Yellow tags will be 75% off

Next 2 New in Adel is now accepting fall and winter consignments the 1st thru the 21st of each month through January, excluding all Saturdays.
For more information, contact Shannen at (515) 993-1935.
New Hours:
Tuesday: 9 a.m. - 5 p.m.
Wednesday: 10 a.m. - 8 p.m.
Thursday: 9 a.m. - 5 p.m.
Friday: 9 a.m. - 3 p.m.
Saturday: 9 a.m. - 3 p.m.
[ October 22, 2011; 11:30 am; October 29, 2011; 11:30 am; ]
When you think of your heart in your chest, it is the size of your hand squeezed into a fist.
When you think of your heart "on stress" it is the tension of your hand squeezed into a fist. Continue that tension indefinitely and you have the many physical problems of stress.
Come learn to listen more deeply to your heart's wisdom as it communicates with you about
[ October 1, 2011 8:00 am to November 1, 2011 5:00 pm. ]
Adel's GraceJuliet Photography has a great deal for you!
GraceJuliet Photography is offering  a Wedding package special of 25% off all wedding packages.
OR an incredible discount of any wedding package paid in full - only $1000!!!
First time customers for family or child sessions get $20 off!
This special runs from October 1st - November 1st.
The New phone number for GraceJuliet Photography is 447-1354.