Community Calendar Events
[ November 30, -0001 12:00 am to May 1, 2018 12:00 pm. ]
Courtesy of Brenton Arboretum:
The Brenton Arboretum will host a Botanical Drawing Class on June 1, 2013 10:00 a.m. to 12:00 p.m.
Instructor Teena Case will display her illustrations of stunning detail, and you will learn how to begin an illustration and drawing techniques.
Work time in class will allow you all to receive individual Continue reading →
[ November 30, -0001 12:00 am to February 9, 2013 3:00 pm. November 30, -0001 12:00 am to February 8, 2013 3:00 pm. ]
Adel and Dallas County memorabilia will be featured at  Antiques on Ninth (Cameo Rose Building)  from 10:00 a.m. - 3:00 p.m. this weekend.
February 8th - 9th
Other antiques and collectibles will also be on sale. Continue reading →
[ September 9, 2011; 9:00 am to 3:00 pm. ]

Optimae Job Fair 
September 9th at Brick Street Books & Cafe 9am - 3pm
Optima provides services for Mental Illness, MR, Developmental Disability and Brain Injury Diagnoses providing intrustion and working towards specific goals established for each customer
Multiple vacancies in Perry, Redfield, Adel, and various areas in communities through out Dallas County
Full and Part Time Positions Available
Evening/Overnight Shifts Preferred, few days available
Interviews Conducted On The Spot!
[ September 5, 2011 12:00 pm to September 9, 2011 12:00 pm. ]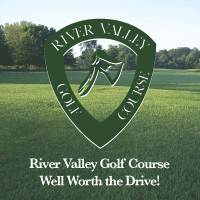 Courtesy of River Valley Golf Course:
River Valley Golf Course,in Adel is having it's 3rd Annual Cy-Hawk Week.
September 5th - 9th.
Come out and represent your team while supporting a good cause! Play all week long at anytime and we will be adding scores to each Team's average.
Each night we will put the running totals on our Facebook page and our website.
Any format may be used as long as you have the same format for both a Hawk and Cyclone team.
This event is also a fundraiser for the Adel Volunteer Fire Department, so each time out we ask for a $5 donation.