Community Calendar Events
[ November 30, -0001 12:00 am to February 9, 2013 3:00 pm. November 30, -0001 12:00 am to February 8, 2013 3:00 pm. ]
Adel and Dallas County memorabilia will be featured at  Antiques on Ninth (Cameo Rose Building)  from 10:00 a.m. - 3:00 p.m. this weekend.
February 8th - 9th
Other antiques and collectibles will also be on sale. Continue reading →
[ May 11, 2011; 1:30 pm; ]
Courtesy of the Adel Public Library
Join the Adel Public Library for an Early- Out Movie Matinee!
Kids are welcome to come to the library after school on May 11th to watch the new movie, Tangled.
Rapunzel has spent her entire life in a tower wishing for an adventure. She may have got more than she bargained for when a runaway thief enters her life.
[ May 11, 2011; 10:30 am; May 18, 2011; 10:30 am; ]
Courtesy of the Adel Public Library
Music Time is back at the Adel Public Library!
The Library for a free music class featuring singing and dancing with your toddlers and preschoolers May 11th and 18th.
We will sing a variety of songs using actions, bells, and scarves.
Music will set little feet tapping and minds working while offering adults the opportunity to connect with other
[ May 1, 2011 to May 31, 2011. ]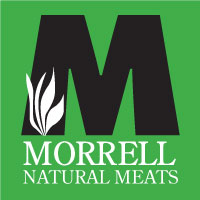 Courtesy of Morrell Natural Meats
Warm weather is just around the corner so stock up now with Morrell Natural Meats!
Check out these great deals, perfect for your next cookout!
Beef Sticks $8 a package
Buy 10 pkgs get 2 free!
Regularly $10
[ May 1, 2011 9:00 pm to May 31, 2011 9:00 pm. ]
Save with DiscoverAdel and GraceJuliet Photography all month long!
Mention this ad during the month of May to receive 10% off 2012 wedding photography packages.
You can also save 25% off family/child photos just by saying you found the deal at DiscoverAdel!
GraceJuliet Photography now has a new website! Visit www.GraceJulietPhotography.com to see examples of Meghan Nardini's work  and check back often.
When the website hits 10,000 visitors there will be