Community Calendar Events
[ November 30, -0001 12:00 am to May 1, 2018 12:00 pm. ]
Courtesy of Brenton Arboretum:
The Brenton Arboretum will host a Botanical Drawing Class on June 1, 2013 10:00 a.m. to 12:00 p.m.
Instructor Teena Case will display her illustrations of stunning detail, and you will learn how to begin an illustration and drawing techniques.
Work time in class will allow you all to receive individual Continue reading →
[ November 30, -0001 12:00 am to February 9, 2013 3:00 pm. November 30, -0001 12:00 am to February 8, 2013 3:00 pm. ]
Adel and Dallas County memorabilia will be featured at  Antiques on Ninth (Cameo Rose Building)  from 10:00 a.m. - 3:00 p.m. this weekend.
February 8th - 9th
Other antiques and collectibles will also be on sale. Continue reading →
[ February 28, 2011 to March 15, 2011. ]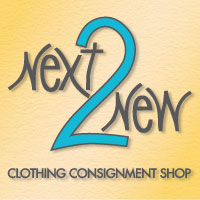 Adel, Iowa will soon be home to a clothing store!
Next 2 New is a clothing consignment shop selling like new, casual childrens- young adult clothing and accessories.
Customers will sell their items for a portion of their worth and all items must meet seasonal trends and quality inspections.
The store will not open for sales until March 15th thought Next 2 New is currently accepting spring and summer clothing to help fill
[ February 22, 2011 to March 31, 2011. ]
Adel is proud to present a new photographer to our community, GraceJuliet Photography!
Photographer Meghan Nardini's goal is to capture the unique and individual emotions of the day that will reproduce the moments in your mind each time you view the photos.
Meghan chooses to focus on outdoor photos, while her indoor photos span creative locations around the Adel area and Des Moines/p> Continue reading →