Community Calendar Events
[ November 30, -0001 12:00 am to July 28, 2016 12:00 am. June 14, 2012; 7:00 pm; ]

2013 Dallas County IRCA/URA Rodeo/mutton busting 7:30 pm at the Dallas County Fairgrounds this June 14th and 15th. Continue reading →
[ November 30, -0001 12:00 am to February 9, 2013 3:00 pm. November 30, -0001 12:00 am to February 8, 2013 3:00 pm. ]
Adel and Dallas County memorabilia will be featured at  Antiques on Ninth (Cameo Rose Building)  from 10:00 a.m. - 3:00 p.m. this weekend.
February 8th - 9th
Other antiques and collectibles will also be on sale. Continue reading →
[ February 1, 2011 to February 28, 2011. ]
What are you willing to give up for your Sweetheart this Valentine's Day?
This is all it costs to become a member of Anytime Fitness in Adel:
1. The cost of a bottle of water each day.
2. The cost of that cup of coffee in the morning.
3. The cost of an item on the Dollar Menu.
4. The cost of
[ February 1, 2011 11:00 am to February 28, 2011 11:00 am. ]
Courtesy of Fuller Massage Therapy
Fuller Massage Therapy in Adel, Iowa has moved!
You will now find the massage clinic at it's new location, 203 1/2 Nile Kinnick Drive South.
To celebrate the grand re-opening the massage clinic all one hour massages will be only
[ February 1, 2011 to February 28, 2011. ]
Courtesy of the Cedar Creek Animal Clinic
February is National Dental Month, for pets anyways!
Cedar Creek Animal Clinic in Adel will be running promotions at our clinic all February long. We will perform Courtesy Dental Exams by appointment for the entire month.
When you come in for your Courtesy Dental Exam, you will receive a goodie bag containing numerous free samples and
[ February 10, 2011; 6:30 pm to 8:30 pm. ]
Courtesy of the Dallas County ISU Extension Office
Good nutrition does not have to be expensive!
Join the ISU Extension office for a new Spend Smart, Eat Smart program on February 10th from 6:30-8:30pm.
Child Care providers, parents, and individuals will learn strategies to save money on food expenses while incorporating new ideas into menu planning and food shopping!
A registration fee of
[ January 23, 2011 to February 25, 2011. ]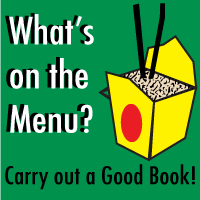 Courtesy of the Adel Public Library
Join the fun at the Adel Public Library with "What's on the menu? Carry out a good book!"
This adult reading program begins Monday, January 3rd and ends Friday, February 25th.
Pick up your reading menu at the front desk and choose at least one book from our four course menu.
Participants who have read