Community Calendar Events
[ November 30, -0001 12:00 am to July 28, 2016 12:00 am. June 14, 2012; 7:00 pm; ]

2013 Dallas County IRCA/URA Rodeo/mutton busting 7:30 pm at the Dallas County Fairgrounds this June 14th and 15th. Continue reading →
[ November 30, -0001 12:00 am to February 8, 2013 3:00 pm. November 30, -0001 12:00 am to February 9, 2013 3:00 pm. ]
Adel and Dallas County memorabilia will be featured at  Antiques on Ninth (Cameo Rose Building)  from 10:00 a.m. - 3:00 p.m. this weekend.
February 8th - 9th
Other antiques and collectibles will also be on sale. Continue reading →
[ February 22, 2011; 6:30 pm; February 26, 2011; 11:30 am to 12:30 pm. February 27, 2011; 1:30 pm; ]

Courtesy of the Adel Public Library
The Adel Public Library will wrap up it's reading program in July with three events.
All reading logs for children and teens due on Friday, July 22nd.
Teens will have their Grand Finale party at 6:30 p.m. on that day.
Those earning Top Reader Status will be treated to a bowling party on Tuesday, July 26 from 11:30 a.m. to 12:30 p.m. at the Adel Family Fun Center.
The Blank Park Zoo will come to the library on Wednesday, July 27 at 1:30 p.m. for the Grand Finale.
All participants in the reading program are invited to attend.
[ February 28, 2011 to March 15, 2011. ]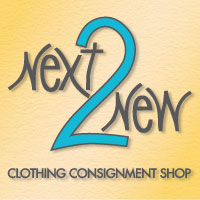 Adel, Iowa will soon be home to a clothing store!
Next 2 New is a clothing consignment shop selling like new, casual childrens- young adult clothing and accessories.
Customers will sell their items for a portion of their worth and all items must meet seasonal trends and quality inspections.
The store will not open for sales until March 15th thought Next 2 New is currently accepting spring and summer clothing to help fill
[ February 22, 2011 to March 31, 2011. ]
Adel is proud to present a new photographer to our community, GraceJuliet Photography!
Photographer Meghan Nardini's goal is to capture the unique and individual emotions of the day that will reproduce the moments in your mind each time you view the photos.
Meghan chooses to focus on outdoor photos, while her indoor photos span creative locations around the Adel area and Des Moines/p> Continue reading →
[ February 27, 2011; 2:00 pm to 4:00 pm. ]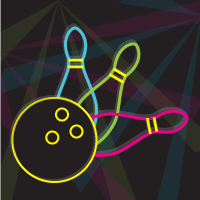 Courtesy of the First Christian Church
Join the First Christian Church in Adel  for an afternoon of bowling!
Meet Sunday February 27th at the Adel Family Fun Center from 2-4pm.
The cost per game is $2.90 for kids under 18 and $3.40 for adults 19 and older, plus $2.00 rental.
Enjoy an afternoon of fun, friends, and worship with
[ February 21, 2011; 6:30 pm; ]
Courtesy of the Adel Public Library
Learn more about social networking with the Adel Public Library February 21st at 6:30pm.
Katrina Brocka will discuss various social networking sites and teach you how to use them. Parents can learn how to help kids use the Internet safely.
Bring a laptop if you have one!
This is the sixth in a series of adult programs and it is offered free
[ February 20, 2011; 9:00 am to 10:00 am. ]
Courtesy of the First Christian Church
On Sunday, February 20th worship services at Adel's First Christian Church will be presented by local youth.
All youth are invited to be a part of the service, and planning
[ February 20, 2011; 9:00 am; ]

Join St. John's Parish in Adel, Iowa as they welcome parishioners on Sunday, February 20th with a Newcomer`s Breakfast following 9:00am Mass.
All are invited to help
[ February 14, 2011; ]
Are you looking for great date ideas for you and your sweetheart this Valentine's Day?
Try these fun Valentine's Day ideas and gifts from Adel, Iowa!
The Traditional Date
Plan a special dinner for two at one of Adel's fine restaurants. You'll find down home cooking at Patrick's Restaurant, great Chinese food at China Village, and classic pasta and more at Italian Villages. Follow up with a few rounds of bowling at the