Community Calendar Events
[ November 30, -0001 12:00 am to February 9, 2013 3:00 pm. November 30, -0001 12:00 am to February 8, 2013 3:00 pm. ]
Adel and Dallas County memorabilia will be featured at  Antiques on Ninth (Cameo Rose Building)  from 10:00 a.m. - 3:00 p.m. this weekend.
February 8th - 9th
Other antiques and collectibles will also be on sale. Continue reading →
[ January 21, 2011 to January 23, 2011. ]

Join us in Adel for the 5th Annual Adel Kiwanis Girls Basketball Tournament!
See the 5th, 6th, 7th, and 8th Grade Girls battle it out on the basketball courts of the ADM Schools the weekend of January 21st.
To find out more about this great event, please contact John Harada at
[ January 6, 2011 to February 6, 2011. ]

Take advantage of the Celebrate and Save Event at G.Rafics Inc. as we commemorate 20 years serving Adel, the Des Moines Metro, and Central Iowa!
Last year you promised homemade business cards would only be temporary.
Last year you promised to retire that old banner.
Last year you promised to take down that "Under Construction" webpage.
This year, make it happen with G.Rafics Inc.!
Receive great discounts on all our products and services, including
[ January 23, 2011 to February 25, 2011. ]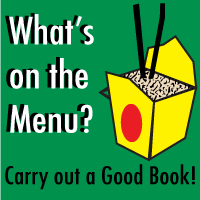 Courtesy of the Adel Public Library
Join the fun at the Adel Public Library with "What's on the menu? Carry out a good book!"
This adult reading program begins Monday, January 3rd and ends Friday, February 25th.
Pick up your reading menu at the front desk and choose at least one book from our four course menu.
Participants who have read