Community Calendar Events
[ November 30, -0001 12:00 am to February 8, 2013 3:00 pm. November 30, -0001 12:00 am to February 9, 2013 3:00 pm. ]
Adel and Dallas County memorabilia will be featured at  Antiques on Ninth (Cameo Rose Building)  from 10:00 a.m. - 3:00 p.m. this weekend.
February 8th - 9th
Other antiques and collectibles will also be on sale. Continue reading →
[ November 11, 2010 to December 10, 2010. ]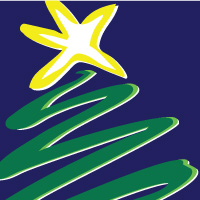 Courtesy of Adel Quilting and Dry Goods Co.
Courtesy of Adel Quilting and Dry Goods Co.
Every year at this time, Adel Quilting and Dry Goods Co. sponsors an Angel Tree.
Each angel decoration represent someone who has nothing or no one for the holidays.
Customers adopt an Angel, make a pillow case and, as an option, put whatever gifts they choose inside the pillow case.
Adel Quilting then delivers the
[ November 14, 2010; 1:00 pm to 5:00 pm. ]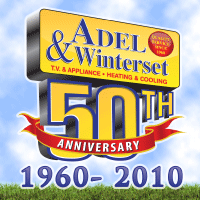 Courtesy of Adel Winterset TV and Appliance
Join us Sunday, November 14th in Adel, Iowa for the Adel Winterest TV and Appliance Annual Customer Appreciation Sale!
Stop in between 1-5pm for special pricing on their huge inventory of electronics and appliances!
For 50 years, Adel Winterset TV and Appliance has served central Iowa as a trusted
[ November 14, 2010; 7:00 am to 1:00 pm. ]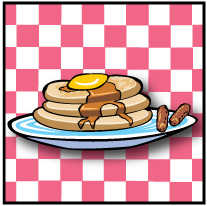 Come out to Adel and enjoy a great, affordable breakfast!
Join the Adel Masons for the Second Sunday Breakfast on Sunday, November 14th from 7am- 1pm.
The breakfast will include pancakes and whole hog sausage, made to order omelets, milk, coffee, orange juice and everyone's favorite
[ November 14, 2010; 5:00 pm; November 15, 2010; 5:30 pm; January 16, 2011; ]
The ADM Youth Tiger Wrestling Club is signing up Kindergarteners-6th graders.
There are two sign up categories. "Novice wrestlers" have 3 years or less experience and meet Sunday nights beginning November 14th.
Practices will be from 5-6 pm at the ADM High School wrestling room.
A parent of a novice
[ October 1, 2010 to November 19, 2010. ]
Courtesy of Eason Portrait Gallery
Now is the time to gather the family for a great October special at Eason Portrait Gallery in Adel!
Book your appointment before November 19th and get the free indoor or outdoor session, one 8x10, two 5x7, and
[ October 25, 2010 to November 30, 2010. ]
This is a great time to shop at Archer Home Center in Adel, Iowa!
October 25th- November 30th take advantage of great storewide sales in every department during the Manufacturer's Expo.
When you stop at the Archer Home Center to check out the Manufacturer's Expo you'll find cabinets up to 40% off and televisions with instant rebates up to $599!
Look for appliances at year end closeout prices and major
[ October 1, 2010 to November 25, 2010. ]
Courtesy of the Adel Kiwanis Club
The Adel Kiwanis Club is taking orders for the annual wreath sales starting October 1st!
You can choose from many items such as wreaths in different sizes, candy canes, door swags, and roping.
They are fresh and provide the wonderful smell of the holidays. Greenery is delivered