Community Calendar Events
[ November 30, -0001 12:00 am to February 8, 2013 3:00 pm. November 30, -0001 12:00 am to February 9, 2013 3:00 pm. ]
Adel and Dallas County memorabilia will be featured at  Antiques on Ninth (Cameo Rose Building)  from 10:00 a.m. - 3:00 p.m. this weekend.
February 8th - 9th
Other antiques and collectibles will also be on sale. Continue reading →
[ November 6, 2010; 7:00 am to 2:00 pm. ]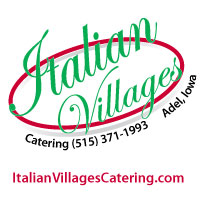 Italian Villages will be open for breakfast starting this weekend, November 6th.
The restaurant is offering classic breakfast options like 3 Egg Omelets, Skillets, homemade Corned Beef Hash, and the chef's speciality, Country Biscuits and Gravy.
Stop in this weekend and receive a complimentary junior cinnamon roll!
Think you have a big appetite? Then you must try
[ November 6, 2010; 9:00 pm; ]

Join the Corner Tap in Adel for live music by The El Dorados!
The band will start at 9pm Saturday, November 6th.
The El Dorados love many forms of roots music including vintage blues, rockabilly, and
[ November 4, 2010 to November 6, 2010. ]
Courtesy of Adel Quilting and Dry Goods
Adel Quilting and Dry Goods is having a Holiday Open House, November 4th through November 6th!
All Christmas fabrics are 15% off.
Plus you'll find a newly expanded selection of gift items such as pottery, stationary, button jewelry, puzzles, pin cushions,and more!
We'll be showing several quick
[ October 1, 2010 to November 19, 2010. ]
Courtesy of Eason Portrait Gallery
Now is the time to gather the family for a great October special at Eason Portrait Gallery in Adel!
Book your appointment before November 19th and get the free indoor or outdoor session, one 8x10, two 5x7, and
[ October 25, 2010 to November 30, 2010. ]
This is a great time to shop at Archer Home Center in Adel, Iowa!
October 25th- November 30th take advantage of great storewide sales in every department during the Manufacturer's Expo.
When you stop at the Archer Home Center to check out the Manufacturer's Expo you'll find cabinets up to 40% off and televisions with instant rebates up to $599!
Look for appliances at year end closeout prices and major
[ November 5, 2010; 7:00 pm; November 6, 2010; 7:00 pm; November 7, 2010; 2:00 pm; ]
Join the ADM High School as they present "Annie."
Performances are Friday, November 5th through Sunday November 7th in the Adel De Soto Minburn High School Auditorium.
ADM students portray well known characters Miss Hannigan, Oliver Warbucks, and of course, little orphan Annie as they warm their way into the hearts of the audience.
So mark your calendars and
[ October 1, 2010 to November 25, 2010. ]
Courtesy of the Adel Kiwanis Club
The Adel Kiwanis Club is taking orders for the annual wreath sales starting October 1st!
You can choose from many items such as wreaths in different sizes, candy canes, door swags, and roping.
They are fresh and provide the wonderful smell of the holidays. Greenery is delivered
[ November 6, 2010; 10:00 am to 3:00 pm. ]
Courtesy of Adel Quilting and Dry Goods
Join us for the Snap! Crackle! Pop! Day Camp with Adel Quilting and Dry Goods Saturday, November 6th from 10am to 3pm.
This is a fun class where you make basic blocks that have multiple settings.
Instructor Colleen Tauke will teach you how to make your quilt Snap, Crackle or
[ November 3, 2010 10:00 am to November 7, 2010 5:00 pm. ] Join the Atherton House and celebrate Christmas with the 16th Annual Visions of Christmas ope house November 3-7th.
Join us for warm cider and browse hand-picked treasures crafted by artisans from America and around the globe!
Featured American Artisans & Gifts
Motawi Tiles • Whimsical Whittler Hand-Carved Santas • Barclay Winter Classics • Nail Art • David Sugich & Kittelson [...]