Community Calendar Events
[ November 30, -0001 12:00 am to April 23, 2015 7:00 pm. ]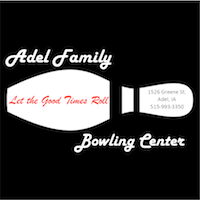 Courtesy of the Adel Family Fun Center:
Summer 9-Pin League at the Adel Family Fun Center.
Super fun and totally affordable!
Every Thursday evening at 7 pm for 10 weeks! 2 person teams for just $12 per week per person!
Happy Hour drink specials from 4-7 pm and 2-4-1s after league in Continue reading →
[ October 25, 2010 to November 30, 2010. ]
This is a great time to shop at Archer Home Center in Adel, Iowa!
October 25th- November 30th take advantage of great storewide sales in every department during the Manufacturer's Expo.
When you stop at the Archer Home Center to check out the Manufacturer's Expo you'll find cabinets up to 40% off and televisions with instant rebates up to $599!
Look for appliances at year end closeout prices and major
[ October 31, 2010; 8:00 am to 12:00 pm. ]
The Boy Scouts of America Cub Scout Pack 152 will be hosting breakfast Sunday, October 31th at the First Christian Church in Adel.
Join us from 8 am to noon for a great meal!
We'll be dishing out scrambled eggs, sausage, hash browns, biscuits and gravy, juice, coffee, and milk.
Adult tickets are just $6 and tickets for children 12 and under $3.
So stop by Sunday, October 31st and
[ October 18, 2010; October 29, 2010 to October 31, 2010. ]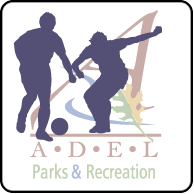 Courtesy of Adel Parks and Recreation
Sign up for ADM Fall Youth Soccer!
The ADMSC "Shoot the Moon" Recreational Soccer Tournament will take place October 29th-31st, 2010 at the Adel Island Park Soccer Complex.
The registration deadline is October 18th!
Full details can be
[ October 1, 2010 to October 31, 2010. ]
Is your automobile ready for another Iowa winter?
This is the time to schedule your vehicle for a oil change and tune up before the weather takes a turn!
All October long, T&T Auto will perform an oil change for $27.95.
This includes having all the  fluids topped-off, inspection of the air filter, and check of the tire pressure.
T&T Auto also offers