Community Calendar Events
[ October 25, 2010 to October 30, 2010. ]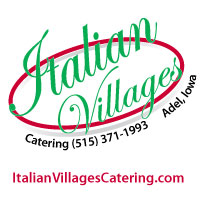 This is the last week for $3.99 lunch specials!
Stop in and enjoy the great food you've loved for the last decade at Italian Villages in Adel, Iowa!
Lunch is served Monday-Friday from 11am-2pm, Dinner from 4:30-8:30pm Monday-Thursday, 4:30-9:30pm Friday and Saturday!
Special Deals for the week of October 25th are
[ October 25, 2010 to November 30, 2010. ]
This is a great time to shop at Archer Home Center in Adel, Iowa!
October 25th- November 30th take advantage of great storewide sales in every department during the Manufacturer's Expo.
When you stop at the Archer Home Center to check out the Manufacturer's Expo you'll find cabinets up to 40% off and televisions with instant rebates up to $599!
Look for appliances at year end closeout prices and major
[ October 1, 2010 to October 31, 2010. ]
Is your automobile ready for another Iowa winter?
This is the time to schedule your vehicle for a oil change and tune up before the weather takes a turn!
All October long, T&T Auto will perform an oil change for $27.95.
This includes having all the  fluids topped-off, inspection of the air filter, and check of the tire pressure.
T&T Auto also offers
[ October 27, 2010; 10:00 am; November 24, 2010; 10:00 am; December 29, 2010; 10:00 am; ]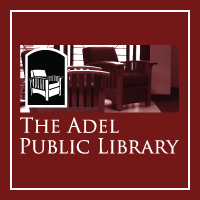 Courtesy of the Adel Public Library
As part of adult programming, "Coffee and Current Events."
This monthly even will be held on the last Wednesday of each month at 10am in the Adel Public Library community room.
Coffee, tea, and morning treats will be provided.
Come share your ideas on world and community
[ October 25, 2010 to October 27, 2010. October 28, 2010 to October 30, 2010. ]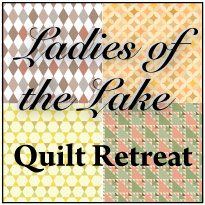 Courtesy of Adel Quilting and Dry Goods
Adel Quilting and Dry Goods will once again be hosting the overnight quilting extravaganzas, Ladies of the Lake.
Quilters will meet in a wonderful, well-lit sewing room overlooking a golf course on Lake Panorama. An excellent, on-site restaurant provides all of the meals which are included in the retreat fee.
There is also an on-site motel