Community Calendar Events
[ November 30, -0001 12:00 am to February 8, 2013 3:00 pm. November 30, -0001 12:00 am to February 9, 2013 3:00 pm. ]
Adel and Dallas County memorabilia will be featured at  Antiques on Ninth (Cameo Rose Building)  from 10:00 a.m. - 3:00 p.m. this weekend.
February 8th - 9th
Other antiques and collectibles will also be on sale. Continue reading →
[ October 1, 2010 to November 19, 2010. ]
Courtesy of Eason Portrait Gallery
Now is the time to gather the family for a great October special at Eason Portrait Gallery in Adel!
Book your appointment before November 19th and get the free indoor or outdoor session, one 8x10, two 5x7, and
[ October 18, 2010 to October 23, 2010. ]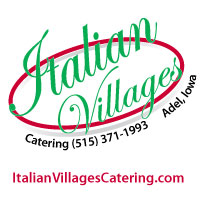 Head over to Italian Villages in Adel this week and take advantage of the great specials!
Lunch is served Monday-Friday from 11am-2pm, Dinner from 4:30-8:30pm Monday-Thursday, 4:30-9:30pm Friday and Saturday!
This is the last month for $3.99 Lunch specials, so stop in and enjoy the great food you've loved for the last decade.
Special Deals for the week of October 18th are
[ October 1, 2010 to October 31, 2010. ]
Is your automobile ready for another Iowa winter?
This is the time to schedule your vehicle for a oil change and tune up before the weather takes a turn!
All October long, T&T Auto will perform an oil change for $27.95.
This includes having all the  fluids topped-off, inspection of the air filter, and check of the tire pressure.
T&T Auto also offers
[ October 17, 2010 to October 23, 2010. ]
Courtesy of the Adel Public Library
Celebrate Teen Read Week October 17th-23rd at the Adel Public Library!
Teen Read Week is a national literacy event dedicated to getting teens, their families, and the greater community to recognize how important it is to read for fun.
On October 18th at 4pm there will be a Teen Halloween Fest where participants can make
[ October 1, 2010 to November 25, 2010. ]
Courtesy of the Adel Kiwanis Club
The Adel Kiwanis Club is taking orders for the annual wreath sales starting October 1st!
You can choose from many items such as wreaths in different sizes, candy canes, door swags, and roping.
They are fresh and provide the wonderful smell of the holidays. Greenery is delivered
[ September 1, 2010 to October 28, 2010. November 1, 2010; November 5, 2010; November 11, 2010; ]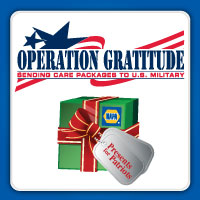 The Adel Auto Parts Corporation is giving back to our troops, and hopes you will do the same.
From September 1st - November 11th, the Adel NAPA store will be collecting donations for Operation Gratitude to send to our troops overseas.
Not only do the troops fight for our freedoms, they leave their families, friends, and comforts