Community Calendar Events
[ November 30, -0001 12:00 am to April 23, 2015 7:00 pm. ]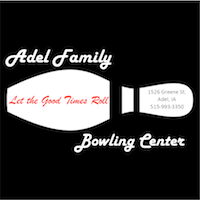 Courtesy of the Adel Family Fun Center:
Summer 9-Pin League at the Adel Family Fun Center.
Super fun and totally affordable!
Every Thursday evening at 7 pm for 10 weeks! 2 person teams for just $12 per week per person!
Happy Hour drink specials from 4-7 pm and 2-4-1s after league in Continue reading →
[ October 18, 2010 to October 23, 2010. ]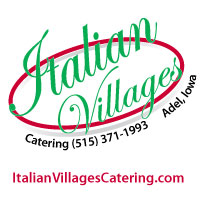 Head over to Italian Villages in Adel this week and take advantage of the great specials!
Lunch is served Monday-Friday from 11am-2pm, Dinner from 4:30-8:30pm Monday-Thursday, 4:30-9:30pm Friday and Saturday!
This is the last month for $3.99 Lunch specials, so stop in and enjoy the great food you've loved for the last decade.
Special Deals for the week of October 18th are
[ October 1, 2010 to October 31, 2010. ]
Is your automobile ready for another Iowa winter?
This is the time to schedule your vehicle for a oil change and tune up before the weather takes a turn!
All October long, T&T Auto will perform an oil change for $27.95.
This includes having all the  fluids topped-off, inspection of the air filter, and check of the tire pressure.
T&T Auto also offers
[ October 20, 2010; 1:30 pm; ]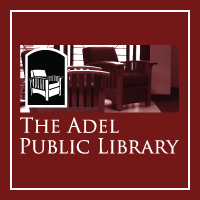 Courtesy of the Adel Public Library
Travel to Central America without leaving Adel!
Join us Wednesday, October 20th at 1:30pm as Glenn & Diana Vondra share their experiences during a 2009 trip traveling throughout Central America.
The Vondras spent two weeks traveling in San Salvador, Honduras, Guatemala and Belize.
Learn about the Mayan civilization, the town
[ October 17, 2010 to October 23, 2010. ]
Courtesy of the Adel Public Library
Celebrate Teen Read Week October 17th-23rd at the Adel Public Library!
Teen Read Week is a national literacy event dedicated to getting teens, their families, and the greater community to recognize how important it is to read for fun.
On October 18th at 4pm there will be a Teen Halloween Fest where participants can make