Community Calendar Events
[ November 30, -0001 12:00 am to April 23, 2015 7:00 pm. ]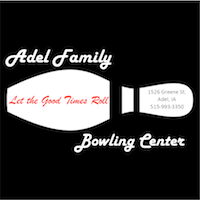 Courtesy of the Adel Family Fun Center:
Summer 9-Pin League at the Adel Family Fun Center.
Super fun and totally affordable!
Every Thursday evening at 7 pm for 10 weeks! 2 person teams for just $12 per week per person!
Happy Hour drink specials from 4-7 pm and 2-4-1s after league in Continue reading →
[ October 16, 2010; 4:00 pm; October 17, 2010; 4:00 pm; ]
Courtesy of Adel United Methodist Church
The Adel United Methodist Church will be showing a free premiere of the Twentieth Century Fox movie "I Am."
This dramatic, artistic film will be shown in the worship center at 4pm on Saturday and Sunday October
[ October 11, 2010 to October 16, 2010. ]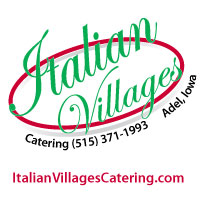 Head over to Italian Villages in Adel this week and take advantage of the great specials!
This is the last month for $3.99 Lunch specials, so stop in and enjoy the great food you've loved for the last decade.
Lunch is served Monday-Friday from 11am-2pm, Dinner from 4:30-8:30pm Monday-Thursday, 4:30-9:30pm Friday and Saturday!
Special Deals for the week of
[ October 1, 2010 to October 31, 2010. ]
Is your automobile ready for another Iowa winter?
This is the time to schedule your vehicle for a oil change and tune up before the weather takes a turn!
All October long, T&T Auto will perform an oil change for $27.95.
This includes having all the  fluids topped-off, inspection of the air filter, and check of the tire pressure.
T&T Auto also offers
[ October 16, 2010; 8:00 am; 8:00 am; 8:00 am; 8:00 am; ]
Please joins us for the 1st Annual John's Baby Steps 5K Run/Walk Saturday, October 16th!
The 5K will start at 8am at the Kinnick-Feller Riverside Park in Adel.
Participants can register early online or the day of the event.
Registration Fees:
[ October 16, 2010; 1:00 pm to 5:00 pm. ]
Courtesy of Adel Quilting and Dry Goods
Enjoy a fun afternoon scrap quilting October 16th from 1pm to 4pm instructed by Marge Pearson.
This is a fun afternoon to spend with friends and use up a ton of scraps.
Start with a basic center design and build out, using