Community Calendar Events
[ November 30, -0001 12:00 am to April 23, 2015 7:00 pm. ]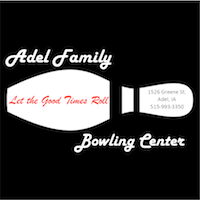 Courtesy of the Adel Family Fun Center:
Summer 9-Pin League at the Adel Family Fun Center.
Super fun and totally affordable!
Every Thursday evening at 7 pm for 10 weeks! 2 person teams for just $12 per week per person!
Happy Hour drink specials from 4-7 pm and 2-4-1s after league in Continue reading →
[ October 11, 2010 to October 16, 2010. ]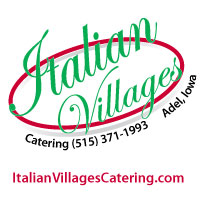 Head over to Italian Villages in Adel this week and take advantage of the great specials!
This is the last month for $3.99 Lunch specials, so stop in and enjoy the great food you've loved for the last decade.
Lunch is served Monday-Friday from 11am-2pm, Dinner from 4:30-8:30pm Monday-Thursday, 4:30-9:30pm Friday and Saturday!
Special Deals for the week of
[ October 8, 2010 8:00 am to October 15, 2010 6:00 am. ]
The DiscoverAdel.com Where in Adel is Terry? Facebook contest is running again October 8-15th!
This time, Terry will be at Adel Healthmart on the downtown square!
Stop in and take a photo with Terry. Then upload the image to Facebook and make sure to tag Terry. Don't Facebook? No problem! Email DiscoverAdel to enter instead!
All participants with a photo by
[ October 1, 2010 to October 31, 2010. ]
Is your automobile ready for another Iowa winter?
This is the time to schedule your vehicle for a oil change and tune up before the weather takes a turn!
All October long, T&T Auto will perform an oil change for $27.95.
This includes having all the  fluids topped-off, inspection of the air filter, and check of the tire pressure.
T&T Auto also offers
[ October 4, 2010 to October 15, 2010. October 22, 2010; 9:00 am to 4:30 pm. ]
Courtesy of the Adel Public Library
Cari Bilyeu of "Cookie Creations" is helping the Adel Public Library by offering cookies decorated for Halloween at $5 per dozen.
Cookies may be ordered Monday, October 4th through Friday, October 15th at the library or call (515) 993-3512.
The Friends of the Library will meet on Thursday, October 7th at 6:30pm in the library community room to make plans for the bake sale. New members are
[ October 15, 2010; ]
Courtesy of the Adel Parks and Recreation Department
The Adel Parks and Recreation Department will close all park facilities for the season on October 15th, 2010.
Park water will be shut off and the restrooms will be closed.
Playground areas and general park