Community Calendar Events
[ November 30, -0001 12:00 am to February 8, 2013 3:00 pm. November 30, -0001 12:00 am to February 9, 2013 3:00 pm. ]
Adel and Dallas County memorabilia will be featured at  Antiques on Ninth (Cameo Rose Building)  from 10:00 a.m. - 3:00 p.m. this weekend.
February 8th - 9th
Other antiques and collectibles will also be on sale. Continue reading →
[ October 1, 2010 to November 19, 2010. ]
Courtesy of Eason Portrait Gallery
Now is the time to gather the family for a great October special at Eason Portrait Gallery in Adel!
Book your appointment before November 19th and get the free indoor or outdoor session, one 8x10, two 5x7, and
[ October 6, 2010 9:00 am to October 9, 2010 8:00 pm. October 10, 2010; 1:00 pm to 4:00 pm. ]
Courtesy of Adel Quilting and Dry Goods
Adel Quilting and Dry Goods would like to welcome participants of the American Quilter's Society and AQS Show!
In honor of this great quilting event, Adel Quilting and Dry Goods has extended the shop hours.
The store will now be open from
[ October 9, 2010 to October 10, 2010. ]
The Boy Scouts of America Cub Scout Pack 152 will be collecting food for the Adel Food Pantry this weekend.
Pick ups will take place in Adel, DeSoto and Minburn Saturday, October 9th and Sunday, October 10th.
A bin will also be available at Shugar's Super Valu in Adel.
Please keep in mind that food banks cannot accept expired, home canned or baked goods.
Non-perishable food items such
[ October 8, 2010 8:00 am to October 15, 2010 6:00 am. ]
The DiscoverAdel.com Where in Adel is Terry? Facebook contest is running again October 8-15th!
This time, Terry will be at Adel Healthmart on the downtown square!
Stop in and take a photo with Terry. Then upload the image to Facebook and make sure to tag Terry. Don't Facebook? No problem! Email DiscoverAdel to enter instead!
All participants with a photo by
[ October 9, 2010; 3:30 pm to 11:00 pm. ]
Get ready to polka Saturday, October 9th with Adel's first Oktoberfest!
This fun fall festival is now open for all ages starting at 3:30pm at the Adel Stage and Pavilion!
Join us for
[ October 1, 2010 to October 31, 2010. ]
Is your automobile ready for another Iowa winter?
This is the time to schedule your vehicle for a oil change and tune up before the weather takes a turn!
All October long, T&T Auto will perform an oil change for $27.95.
This includes having all the  fluids topped-off, inspection of the air filter, and check of the tire pressure.
T&T Auto also offers
[ October 9, 2010; 8:00 am to 4:00 pm. ]
Join us for the 1st Annual Nile Kinnick Fall Flea Market to take place Saturday, October 9th at Harvey's Floral Company in Adel!
The market will start at 8am, rain or shine, and offers 23 different vendors selling anything from Antiques, Crafts, Farmer's Market Baked Goods, Farm Tools, and more.
This family friendly fall market has fun activities for the kids including games and a Pumpkin Patch brought
[ October 4, 2010 to October 15, 2010. October 22, 2010; 9:00 am to 4:30 pm. ]
Courtesy of the Adel Public Library
Cari Bilyeu of "Cookie Creations" is helping the Adel Public Library by offering cookies decorated for Halloween at $5 per dozen.
Cookies may be ordered Monday, October 4th through Friday, October 15th at the library or call (515) 993-3512.
The Friends of the Library will meet on Thursday, October 7th at 6:30pm in the library community room to make plans for the bake sale. New members are
[ October 1, 2010 to November 25, 2010. ]
Courtesy of the Adel Kiwanis Club
The Adel Kiwanis Club is taking orders for the annual wreath sales starting October 1st!
You can choose from many items such as wreaths in different sizes, candy canes, door swags, and roping.
They are fresh and provide the wonderful smell of the holidays. Greenery is delivered
[ September 11, 2010 to October 17, 2010. ]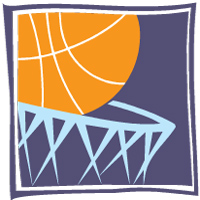 Courtesy of Adel Parks and Recreation
Get the kids together and sign up for the Girls Youth Basketball League!
Girls in 3rd, 4th, 5th, and 6th grade are welcome to participate.
The league will take place on Saturdays throughout November and December.
3/4th grade players will meet at
[ September 1, 2010 to October 28, 2010. November 1, 2010; November 5, 2010; November 11, 2010; ]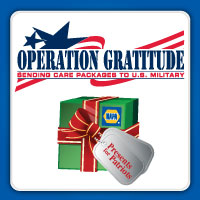 The Adel Auto Parts Corporation is giving back to our troops, and hopes you will do the same.
From September 1st - November 11th, the Adel NAPA store will be collecting donations for Operation Gratitude to send to our troops overseas.
Not only do the troops fight for our freedoms, they leave their families, friends, and comforts
[ October 9, 2010; 4:00 pm to 11:00 pm. ]
In Germany, Oktoberfest is a 16-day festival of beer, polka, great food, and lots of fun. In October the Chamber of Commerce brings this old world tradition to the historic brick streets of Adel!
We spoke with organizer Rob Burditt to find out more about this new, over 21 adult festival.
Q. When is Oktoberfest?
It will be held Saturday October 9th at the Adel Community Stage & Pavilion. Please walk to the event or have a designated driver.
This is a new event to the community, however I think when the brewery
[ June 6, 2010; 10:00 am; June 26, 2010; 10:00 am; July 17, 2010; 10:00 am; July 31, 2010; 10:00 am; August 14, 2010; 10:00 am; August 28, 2010; 10:00 am; September 11, 2010; 10:00 am; September 25, 2010; 10:00 am; October 9, 2010; 10:00 am; October 16, 2010; 10:00 am; ]
Come out and enjoy the Tying and Turning Barrel Racing Summer Series at the Dallas County Fair Grounds!
In each event there is a Pee Wee, Youth, Senior and Open available.
Callie Garoutte 515-822-1236
tyingandturning@gmail.com