Community Calendar Events
[ November 30, -0001 12:00 am to April 23, 2015 7:00 pm. ]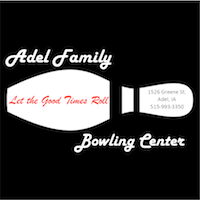 Courtesy of the Adel Family Fun Center:
Summer 9-Pin League at the Adel Family Fun Center.
Super fun and totally affordable!
Every Thursday evening at 7 pm for 10 weeks! 2 person teams for just $12 per week per person!
Happy Hour drink specials from 4-7 pm and 2-4-1s after league in Continue reading →
[ October 1, 2010 to October 31, 2010. ]
Is your automobile ready for another Iowa winter?
This is the time to schedule your vehicle for a oil change and tune up before the weather takes a turn!
All October long, T&T Auto will perform an oil change for $27.95.
This includes having all the  fluids topped-off, inspection of the air filter, and check of the tire pressure.
T&T Auto also offers
[ October 1, 2010; 6:00 pm; November 5, 2010; 6:00 pm; December 3, 2010; 6:00 pm; ]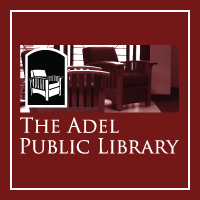 Courtesy of the Adel Public Library
Gather your friends, glue, and photos and head to the Adel Public Library for Adult Programming!
The Scrapbooking Club will meet the first Friday of each month at 6 pm.
Please bring a snack to share and your sense of fun!
This is a great chance to sit and relax with friends while