Community Calendar Events
[ November 30, -0001 12:00 am to May 1, 2018 12:00 pm. ]
Courtesy of Brenton Arboretum:
The Brenton Arboretum will host a Botanical Drawing Class on June 1, 2013 10:00 a.m. to 12:00 p.m.
Instructor Teena Case will display her illustrations of stunning detail, and you will learn how to begin an illustration and drawing techniques.
Work time in class will allow you all to receive individual Continue reading →
[ November 30, -0001 12:00 am to February 8, 2013 3:00 pm. November 30, -0001 12:00 am to February 9, 2013 3:00 pm. ]
Adel and Dallas County memorabilia will be featured at  Antiques on Ninth (Cameo Rose Building)  from 10:00 a.m. - 3:00 p.m. this weekend.
February 8th - 9th
Other antiques and collectibles will also be on sale. Continue reading →
[ September 1, 2010 to September 20, 2010. ]
Courtesy of Eason Portrait Gallery
Attention Class of 2011! Eason Portrait Gallery is at it again, offering great discounts on sitting fees for the month of September!
Receive 75% off your sitting fees if you schedule your session by September 30th, 2010. You do not need to be photographed in September, just have your portrait date booked by then.
Photographer Trey Eason graduated with an emphasis in Photojournalism. This unique prospective shines through his photography, creating one of a kind images. Visit the website to see Trey's portfolio full of Senior images, wedding photos, commercial photography and
[ September 1, 2010 to October 28, 2010. November 1, 2010; November 5, 2010; November 11, 2010; ]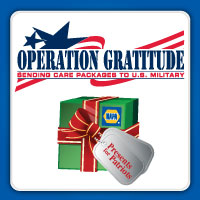 The Adel Auto Parts Corporation is giving back to our troops, and hopes you will do the same.
From September 1st - November 11th, the Adel NAPA store will be collecting donations for Operation Gratitude to send to our troops overseas.
Not only do the troops fight for our freedoms, they leave their families, friends, and comforts
[ August 31, 2010 to September 9, 2010. August 31, 2010 to September 9, 2010. ]
Call now and order your September ribs!
Order by Thursday, September 9th.
Pick up Saturday, September 11th Hot off the Smoker between 4pm - 6pm.
Order ½ Rack - $11.00 or Full Rack - $19.00
Price includes 2 sides and fresh baked corn muffins and dessert!
Now you can order your ribs
[ August 30, 2010 to September 13, 2010. ]
Kayla Hawkins of the Russell House B&B and Tea Room is organizing the 1st Annual Nile Kinnick Fall Flea Market to be held October 9th, 2010 at Harvey's Greenhouse and Garden Center here in Adel!
Kayla has already secured 9 vendors and is looking for more. Vendors of all types are welcome to sign up for this first time event.
Those interested in participating may fill out the
[ August 31, 2010 10:00 am to September 10, 2010 5:00 pm. ]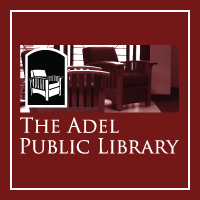 Join us at the Adel Public Library's Silent Auction!
Bidding begins Monday, August 31st at 10am and will end Friday, September 10th at 5pm.
Place your bids in the special book provided.
Make sure to check back often to see if you have been outbid!
Phone bids will be accepted until
[ September 1, 2010 to September 30, 2010. ] es/">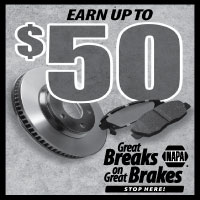 September is a great month to maintain your car with the Adel Auto Parts Corporation!
All month long when you purchase qualifying Premium, Ultra Premium, or Specialty NAPA Brakes products, you can earn up to $50 via mail-in rebates!
Those aren't the only deals during the month of September. Talk to owner John Standley to find out about other
[ September 9, 2010; 4:15 pm; ]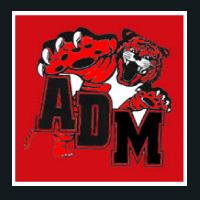 Thursday, September 9th the Tigers will face-off in many arenas.
Starting at 4:15pm, 7th Grade Football vs. Saydel at the ADM Football Stadium.
Then at 5:30pm, JV and Freshman Volleyball vs. Interstate 35 at the ADM North Gym.
At 6:30pm Fine Arts Boosters will be meeting in the high school band room.
The night will finish with
[ June 24, 2010; 6:00 pm; July 8, 2010; 6:00 pm; July 22, 2010; 6:00 pm; August 5, 2010; 6:00 pm; August 12, 2010; 6:00 pm; August 26, 2010; 6:00 pm; September 9, 2010; 6:00 pm; October 7, 2010; 6:00 pm; October 21, 2010; 6:00 pm; ]

Public informational meetings will continue throughout the Brick Street project.
Meetings to include Q&A period.
All meetings will be held at 6:00pm at City Hall.
Chad A. Bird
City Administrator
City of Adel
515-993-4525