Community Calendar Events
[ November 30, -0001 12:00 am to May 1, 2018 12:00 pm. ]
Courtesy of Brenton Arboretum:
The Brenton Arboretum will host a Botanical Drawing Class on June 1, 2013 10:00 a.m. to 12:00 p.m.
Instructor Teena Case will display her illustrations of stunning detail, and you will learn how to begin an illustration and drawing techniques.
Work time in class will allow you all to receive individual Continue reading →
[ November 30, -0001 12:00 am to February 9, 2013 3:00 pm. November 30, -0001 12:00 am to February 8, 2013 3:00 pm. ]
Adel and Dallas County memorabilia will be featured at  Antiques on Ninth (Cameo Rose Building)  from 10:00 a.m. - 3:00 p.m. this weekend.
February 8th - 9th
Other antiques and collectibles will also be on sale. Continue reading →
[ August 20, 2010; 5:30 pm; ] p>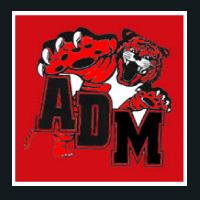 The ADM Athletic Department is holding it's annual Red and White Community Fall Kick-Off at the ADM Stadium tonight starting at 5:30pm.
Come out and see scrimmages for the Freshman and Varsity Football teams and the introduction of the Cross Country teams.
Concessions will be available at reduced prices, all are welcome, and admission is free! Donations of Gatorade for
[ August 3, 2010 to August 13, 2010. August 15, 2010 to August 31, 2010. ]
Courtesy of Eason Portrait Gallery
Attention Class of 2011! Receive 82% off your sitting fees if you schedule your session by August 31st, 2010. You do not need to be photographed in August, just have your portrait date booked by then.
Photographer Trey Eason graduated from Hawkeye Community College with an emphasis in Photojournalism