Community Calendar Events
[ November 30, -0001 12:00 am to July 28, 2016 12:00 am. June 14, 2012; 7:00 pm; ]

2013 Dallas County IRCA/URA Rodeo/mutton busting 7:30 pm at the Dallas County Fairgrounds this June 14th and 15th. Continue reading →
[ November 30, -0001 12:00 am to February 8, 2013 3:00 pm. November 30, -0001 12:00 am to February 9, 2013 3:00 pm. ]
Adel and Dallas County memorabilia will be featured at  Antiques on Ninth (Cameo Rose Building)  from 10:00 a.m. - 3:00 p.m. this weekend.
February 8th - 9th
Other antiques and collectibles will also be on sale. Continue reading →
[ July 16, 2010 to July 21, 2010. ]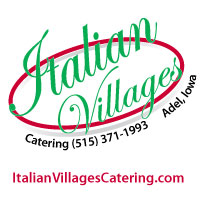 It's another great week of celebration at Italian Villages in Adel!
Enjoy specials all month long on the great food you've loved for the last decade.
Special Deals for the week of August 16th
Monday-Thursday
All Week Lunch Specials $3.99
$9.99 Large Single Topping Pizza
$1.99 Small
[ July 17, 2010; 9:00 am to 11:00 am. ]
School starts in just a few weeks, time to prepare for the new year!
Stop by the Kids Clothes Closet in Adel on Saturday, July 17th from 9-11am.
Find clothes for infants to high schoolers in the large selection that includes new and gently used clothing as well as new underwear and socks, all for free!
Donations are always welcome and
[ July 15, 2010 to July 31, 2010. ]
Courtesy of Eason Portrait Gallery
Book your Senior portraits with Eason's before July 31st and receive your sitting fees for free! You do not need to be photographed in July, just have your portrait date booked by then.
Photographer Trey Eason graduated from Hawkeye Community College with an emphasis in Photojournalism, which
[ July 17, 2010; August 13, 2010; 9:00 am; ]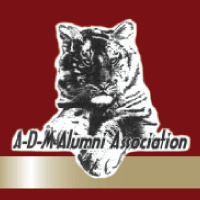 The 2010 Golf Tournament is full but you can still join in the fun! Come out Friday, August 13th to the River Valley Golf Course at 9:00am.
Stop out at hole #9 and visit with the groups as they make the turn.
It's a great place to spectate, see everyone, and is close to the club house for beverages.
To find out
[ June 6, 2010; 10:00 am; June 26, 2010; 10:00 am; July 17, 2010; 10:00 am; July 31, 2010; 10:00 am; August 14, 2010; 10:00 am; August 28, 2010; 10:00 am; September 11, 2010; 10:00 am; September 25, 2010; 10:00 am; October 9, 2010; 10:00 am; October 16, 2010; 10:00 am; ]
Come out and enjoy the Tying and Turning Barrel Racing Summer Series at the Dallas County Fair Grounds!
In each event there is a Pee Wee, Youth, Senior and Open available.
Callie Garoutte 515-822-1236
tyingandturning@gmail.com