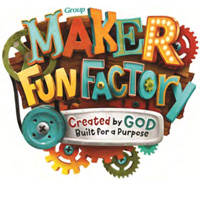 Courtesy of Faith Lutheran Church:
VBS Registration is Now Open!

Maker Fun Factory – Created by God, Built for a Purpose. A world where curious kids become hands-on inventors who discover they're lovingly grafted by God.
Vacation Bible School (VBS) at Faith Lutheran Church in Adel, June 12th – 16th from 9:00 to 12:00 for kids 4 years old on June 1st, 2017 to the completion of 6th grade. Registration can be done online.
The first 75 families to register by June 1st will receive a free 2017 VBS CD.
Faith Lutheran Church & Preschool LCMS
602 S 14th St.
Adel, Iowa 50003
Phone: (515) 993-3848
Website: www.FaithAdel.com
Facebook: www.facebook.com/faithadelia