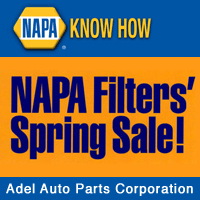 Visit the Adel Auto Parts Corporation for the NAPA Filters' Spring Sale, February 20th - 25th.
Help us celebrate our biggest sale event ever. You'll get big savings on all NAPAGold oil, air, hydraulic, fuel and cabin filters your equipment and fleet require.
Our special NAPA Filters' Program keeps your inventory dialed in so your equipment stays out of the shop and on the move. Stop by and Enjoy the Savings.
Stop in and talk to owner John Standley and his team to find out more about this great program at Adel's local NAPA store.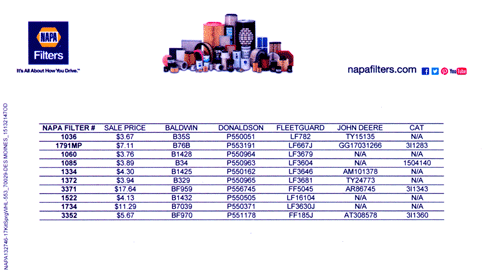 Don't forget to check out our website: www.AdelAutoParts.com for all current specials plus NAPA Know How and our Mobile app for NAPA Know How.
Make Us Your Engine Protection Connection, don't miss this Great opportunity to save!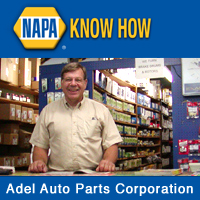 Adel Auto Parts Corporation
809 Main Street • Adel, Iowa 50003
Phone: 515-993-3212
Perry Auto Parts
1001 3rd. St. • Perry, Iowa 50220
Phone: 515-465-4615
Hours: 
Monday - Friday 7:30 am - 5:30 pm 
Saturday 7:30 am - Noon
Website: www.napaonline.com