Courtesy of the Adel Public Library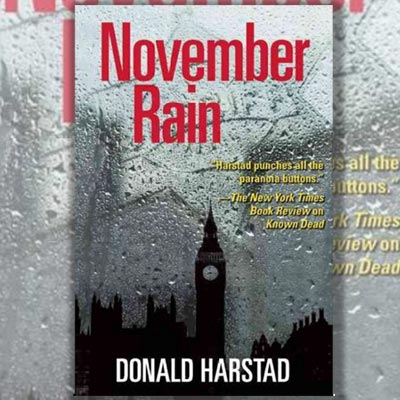 The first part of the Dallas County Library Association two county-wide READ program to be held this September is Donald Harstad's November Rain is the fiction selection.
Mr. Harstad is an Iowa author and former police officer specializing in crime fiction and police procedurals.
He had a 26-year career with the Sheriff's Department of Clayton County, Iowa, retiring as a Deputy Sheriff. His first novel, Eleven Days, was based on a case he worked on during that time.
Mr. Harstad will be presenting an Author/Book Talk at the Granger Community Building on September 18, 2017 at 6:30 pm following by a book signing. His books will be available for sale at the event by Beaverdale Books.
Adel Public Library
310 S 10th St.
Adel, Iowa 50003
Phone: (515) 993-3512
Website: www.adelpl.org
Facebook: AdelPublicLibrary
Library Hours:
Mondays and Fridays, 10 a.m. to 5 p.m.
Tuesdays through Thursdays, 10 a.m. to 7 p.m.
Saturdays, 10 a.m. to 1:30 p.m.