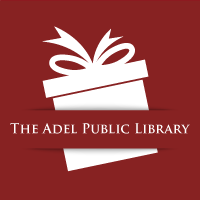 Courtesy of the Adel Public Library
This September, Friends of the Adel Public Library Foundation will have their second annual Anything Goes Basket Silent Auction.
Starting the week of Labor Day, we will be collecting baskets at the library and the silent auction will then run September 11th through September 29th at 5:00 pm.
The money raised will be used to purchase a new charging stations for the second floor.
Put your thinking caps on and surprise us with a basket that will be the hit of the silent auction!
Please stop by the library to pick up the form that you will need to turn in when you bring in your basket.
Library Hours:
Mon. and Fri. 10 a.m. – 5 p.m.
Tues. – Thurs. 10 a.m. – 7 p.m.
Sat. 10 a.m. – 1:30 p.m.
Adel Public Library
310 S 10th St.
Adel, Iowa 50003
Phone: (515) 993-3512
Website: www.adelpl.org