Adel Partners Chamber of Commerce: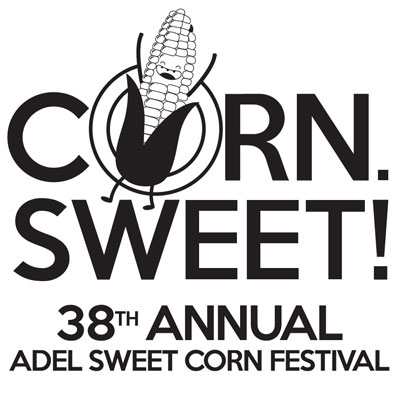 The Adel Partners Chamber of Commerce would like to thank all of the amazing volunteers who helped make the 38th Annual Adel Sweet Corn Festival a successful event.
It takes hundreds of volunteers to organize and host the Sweet Corn Festival, and every contribution is essential to the success of the event.
Whether you joined us for corn shucking, came early to help with vendor set-up, assisted with the parade, staffed the beer tent, or helped in other ways, we truly appreciate the generous support from the Adel community.
Please take the time to thank these businesses and individuals for their ongoing financial support of the Sweet Corn Festival. Without their spon­sorships, the entertainment and the technical needs of a festival this size would not be possible.
Elite

Platinum

Dallas County News
Raccoon Valley Bank
McClure Engineering Company

Gold

Adel TV & Appliance
Blue Oak CPA
Dallas County News
Dolls Distributing
Fareway
McClure Engineering Company
Raccoon Valley Bank
Raccoon Valley Radio

Silver

Adel HealthMart
MidAmerican Energy
Peoples Trust & Savings Bank

Bronze

Adel American Legion Post 464
Adel Dental Group
Adel Loins Club
Adel Vet Clinic
Adel Living Magazine
American Abstract & Title
Company
Arnold Motor Supply
Axis Seed
BASE
Bath Fitters
Billy's Ice Cream Store
Casey's General Store
Corner Tap
Dallas County Fair Association
Iowa Realty
Monarch Materials Group
Studio 10
CONTRIBUTORS (In-Kind)
ADM Schools
Adel American Legion
Adel Kiwanis Club
Adel Lions Club
Adel Rotary Club
Anderson Erickson
Ankeny Sanitation
Bob Davis
Boy Scouts Troop152
City of Adel
Corner Tap

Culligan Water
Dale Swanson
Deardorff Sweet Corn
Homecare Services Inc
Jared Garoutte
KFC
Manatt's Inc
R & K Trucking
Sportsmen's Club
Subway of Adel
Adel Partners Chamber of Commerce
PO Box 73, 301 S.
10th St., 2nd Floor • Adel, IA 50003
Phone: (515) 993-5472
Email: chamber@AdelPartners.Org
Website: www.adelpartners.org
Facebook: AdelPartnersChamberOfCommerce