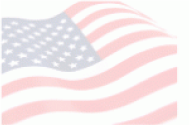 Courtesy of Adel Lions Club:
Want to show some American pride at your house this year?
The Adel Lions will place a flag on your property for: Memorial Day, Flag Day, 4th of July, Labor Day and Veteran's Day.
The cost of this service is $20 for all five Holidays. Holiday Flags Sign Up Form. The Lions and the Boy Scouts set up the flags early in the morning, rain or shine, and gather them up in the evening.
Adel Lions Club
Adel, Iowa 50003
Facebook: Adel.Lions