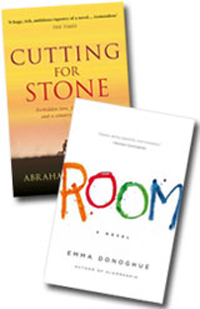 Join one of the Adel Library book clubs this July.
Both groups meet at the Library.
The Brown Bag Book Club meet son July 12th at Noon.
Bring a sack lunch and join brown baggers to discuss "Cutting for Stone" by Abraham Verghese.
The Evening Book Club which will meet on July 26 at 7 p.m. to discuss "Room" by Emma Donoghue.
Copies of both books are available at the front desk and new members are always welcome.
Library hours are:
Mondays and Fridays, 10 a.m. to 5 p.m.
Tuesdays through Thursdays, 10 a.m. to 7 p.m.
Saturdays, 10 a.m. to 1:30 p.m.
Adel Public Library
303 S. 10th Street
Adel, Iowa 50003
Phone: 515-993-3512
website: www.Adel Public Library