Community Calendar Events
[ May 9, 2012; 3:00 pm; ]

Courtesy of Adel Public Library:
Hospice Bereavement Counselor Char Gustafson will hold a grieving workshop on Wednesday, May 9th at 3:00 p.m. in the library board room.
The workshop is entitled "Loss and Change." Char will discuss the healing process following a death and will lead the group in special activities.
Call the library at 993-3512 for more information. Continue reading →
[ May 17, 2012; 10:00 am to 7:00 pm. ]
Courtesy of Adel Public Library:
The Adel Public Library and the Adel Historical Museum will host "The Fiery Trial: Iowa and the Civil War" – a traveling exhibit from the Iowa Department of Cultural Affairs on Thursday, May 17th from 10:00 a.m. to 7:00 p.m.
The exhibit will be set up on the south side of the Dallas County Court House.
Watch for the semi-truck! The exhibit is free to everyone. Continue reading →
[ May 3, 2012; 10:00 am; May 7, 2012; 10:00 am; ]
Courtesy of Adel HomeCare Services, Inc.:
Is it inconvenient for you not having a full grocery store in Adel?
In the meantime, HomeCare Services, Inc. is offering bus transportation to the General Public for $5 round trip per person to go to Fareway or Dahl's in Waukee.
The grocery store trips are scheduled for Thursday, May 3rd. and Monday, May 7th at 10:00 a.m.
[ April 30, 2012; 7:00 pm to 8:00 pm. ]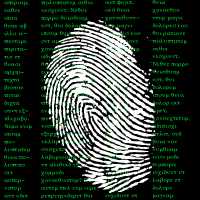 Courtesy of Adel Grace Lutheran Church:
The Adel Grace Lutheran Church is holding a workshop on Identity theft at the Adel Public Library. Monday, April 30th, 7:00 - 8:00 p.m.
Presented by Financial Associate Derek Sargent, this class is designed to help you:
Understand how identity theft can occur.
Get tips to protect yourself.
Know what steps to take if you should become a victim of identity theft.
Reservations are required to ensure enough workshop materials are... Continue reading →
[ May 6, 2012; 1:00 pm; ]
Courtesy of Keasey's Hideaway Lounge:
Keasey's Hideaway Lounge in Adel, invites you to their BBQ/Smoke Cook Off on Sunday, May 6, 2012.
BBQ or Smoke your favorite meat and bring it in to prove which is the best!
Tasting starts at 2:00 p.m.
1st, 2nd, and 3rd Place Prizes!
Be sure to RSVP on Facebook! Continue reading →
[ May 25, 2012; 8:30 am to 4:00 pm. ]
Courtesy of Adel Parks and Recreations:
Adult Coed Slow Pitch Softball League
Team Rosters for the 2012 Coed Slow-Pitch Softball Season are now open.
Registration is open until Friday, May 25th.
Cost is $170.00 per team. League games are played on Thursday nights at Kinnick-Feller Park beginning June 7th.
Forms are available at Adel Parks and Rec. Department located inside of Adel City Hall. You may also E-mail Nick at nschenck@adeliowa.org to have forms e-mailed to you. Continue reading →
[ April 7, 2012; 11:00 am; ]
Courtesy of Adel Community Garden:
Due to the great weather this year, the Community Garden Plot assignment date has been moved up to April 7th.
In case of rain or bad weather, the 14th will be the alternate date.
New this year, each plot stake will have an arrow in the direction of the plot it represents.
The garden will be open April 7th through October.
The garden will be tilled/fertilized for you, and ready to be planted!
For more information call 993-4525
P.S. Be sure to check out the garden website by visiting www.adelcommunitygarden.com Continue reading →
[ April 4, 2012; 10:15 am to 10:18 am. ]

The City of Adel will test the Tornado Sirens in coordination with the National Weather Service and Severe Weather Week, April 2nd - 6th.
On April 4th at 10:15 a.m., the Tornado Sirens will be tested for for 3 minutes.
In the event of severe weather the test will be postponed until Thursday April 5th... Continue reading →