Community Calendar Events

Courtesy of the Adel Public Library
The Adel Public Library is having an Open House on March 29th in honor of Lynne Schlaht.
Lynne  whose work has been valuable to us in the community is retiring from her full-time Assistant Librarian position. Lynne will continue to volunteer at the library.
The Reception – 2:30 p.m. – 5:30 p.m.
Please join us in thanking Lynne for her 12 years of service. Continue reading →

Courtesy of Keasey's Hideaway Lounge:
Keasey's Hideaway Lounge in Adel, invites you to their 70's Night on March 31st.
Wear your tye dye shirts,bell bottom jeans,beads,peace signs,head bands & more.
There will be 1st, 2nd, and 3rd prizes awarded. Continue reading →
Open Invitation to a St. Patrick's Lunch at SunnyBrook of Adel on Saturday, March 17th.
Come for a delicious meal of Corned Beef and Cabbage or Polish Sausage, Red Potatoes, Carrots and Desert.
Time: 12:00 p.m. – 1:00 p.m.
Cost: Free will donation for the Adel Food Pantry
Continue reading →

Courtesy of ADM Alumni Association
The ADM Alumni Association is starting it's 2nd phase of honoring all ADM Alumni who have served in the Military.
Phase 1 was completed on Veteran's Day, 11/11/11 when a total of 11 ADM alumni were honored for giving their lives on the field of battle. Continue reading →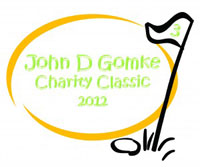 Courtesy of John D. Gomke Charity, Inc.:
The 3rd Annual John D. Gomke Charity Golf Tournament is set for Saturday, June 16th.
The tournament will be held at Lake Panorama National Golf Course at Lake Panorama.
Two flights during each tee time, with 1st, 2nd & 3rd place prizes in each flight.
Tee times are 7 a.m. and 1:00 p.m.
Entry fee is $65 per golfer or $250 per 4-some which includes 18 holes, cart, prizes, and lunch.
Come out and enjoy a day of golf for a great charity!
Register online at johndgomkecharity.org or call 515-314-9171. Continue reading →