Community Calendar Events
Courtesy of Healing Therapies Adel:
Heart Wisdom Class
When you think of your heart in your chest, it is the size of your hand squeezed into a fist.
When you think of your heart "on stress" it is the tension of your hand squeezed into a fist.
Continue that tension indefinitely and you have the many physical problems of stress.
Come learn to listen more deeply to your heart's wisdom as it communicates with you about your life.
Beginning with the attitude-of-gratitude, we will share a variety of different ways to relax and open your heart – for your physical health and your emotional/spiritual health… Continue reading →

Courtesy of Keasey's Hideaway Lounge:
Keasey's Hideaway Lounge in Adel, invites you to their Customer Appreciation Day, Pot Luck Dinner on March 4th.
Bring a dish, talk to friends, and have some fun!
 2-fer drinks from 2 p.m. – 5 p.m. 
Be sure to RSVP on Facebook! Continue reading →
Courtesy of the Dallas County ISU Extension Office
Wake Up with Extension Nutrition Segment on WOI
Each fourth Thursday of the month, Jody Gatewood, Iowa State University Extension and Outreach nutrition and health specialist, teaches early risers nutritious recipes.
Gatewood provides a short nutrition segment on WOI Channel 5 morning news from 6:15 to 6:30 a.m. once a month… Continue reading →
Courtesy of Church of the Brethren:
Children's Disaster Service (CDS), is a ministry of the Church of the Brethren that cares for children and families following disasters through the work of trained and certified volunteers.
The volunteer workshop offers training in care for children who have experienced disasters.
Hosted by local congregations, the workshops offers participants a taste of living conditions in disaster-affected areas as they sleep overnight in church facilities.
CDS training is open to anyone over 18 years old… Continue reading →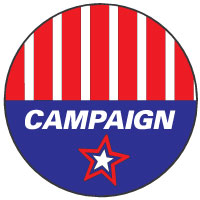 Help support Sheriff Chad Leonard for re-election on Thursday, February 9th at 6:00 p.m. at the Adel Raccoon Valley Bank Community House.
Join Chad for a fundraising kick-off.
Free will donation.
Raccoon Valley Bank Comm. House
1016 Main Street
Adel, IA 50003-1453
Ph: (515) 993-2056