Community Calendar Events
[ March 2, 2012; 6:00 pm; ]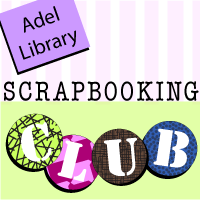 Courtesy of the Adel Public Library
Gather your friends, glue, and photos and head to the Adel Public Library for the Scrapbooking Club!
This adult program will meet Friday March 2nd at 6:00 p.m.
Please bring a snack to share and your sense of fun!
This is a great chance to sit and relax with friends while working on your next project.
New members are always welcome. Continue reading →