Community Calendar Events
Courtesy of Chad Bird, City Administrator
After many months, the historic Adel Brick Street project is finally coming to an end.
Please join community leaders Tuesday, November 30th at 5:30pm for a brief "ribbon cutting" ceremony at the intersection of 9th and Main Streets.
This ribbon cutting ceremony will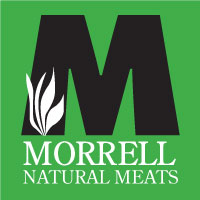 Courtesy of Morrell Natural Meats
This Christmas, give the gift of grass fed beef from Morrell Natural Meats in Adel, Iowa!
Now through January 1st, 2011, Morrell Natural Meats is offering 10% off any bundle of 20 to 40 pounds of meat for a Christmas gift.
Morrell Natural Meats make a great gift for family and friends! The hormone free, grass fed beef is lean, flavorful, healthy, and
Please join us Tuesday, November 2nd for an informative meeting about the historic Adel Brick Street Project.
The meeting will be held at Adel City Hall at 6pm.
Everyone is welcome to attend.
This public forum meeting is a great opportunity for business owners and community members to

Join the Corner Tap in Adel for live music by The El Dorados!
The band will start at 9pm Saturday, November 6th.
The El Dorados love many forms of roots music including vintage blues, rockabilly, and
President Woodrow Wilson proclaimed November 11, 1919 as the first commemoration of Armistice Day, later to be known as Veteran's Day. His remarks, made after the War to End All Wars, ring true today over 90 years later.