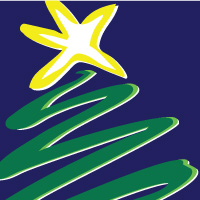 Courtesy of Adel Quilting and Dry Goods Co.
Every year at this time, Adel Quilting and Dry Goods Co. sponsors an Angel Tree.
Each angel decoration represent someone who has nothing or no one for the holidays.
Customers adopt an Angel, make a pillow case and, as an option, put whatever gifts they choose inside the pillow case.
Adel Quilting then delivers the packages to those in need.
The shop will have a selection of pillow case kits for you to choose from as well as a little information on each Angel to make it easier for selecting gifts.
Please come in and adopt your angel soon. Pillowcases and any gifts are due back in the shop for delivery by December 10th, 2010.
This is our opportunity to "gift back" and we thank you in advance for your charitable heart!
Jacque Johnson, Owner
Adel Quilting and Dry Goods Co.
909 Prairie St.
Adel, Iowa 50003
Phone: 515-993-1170
Email: adel.quilting@mchsi.com
Website: www.adelquilting.com